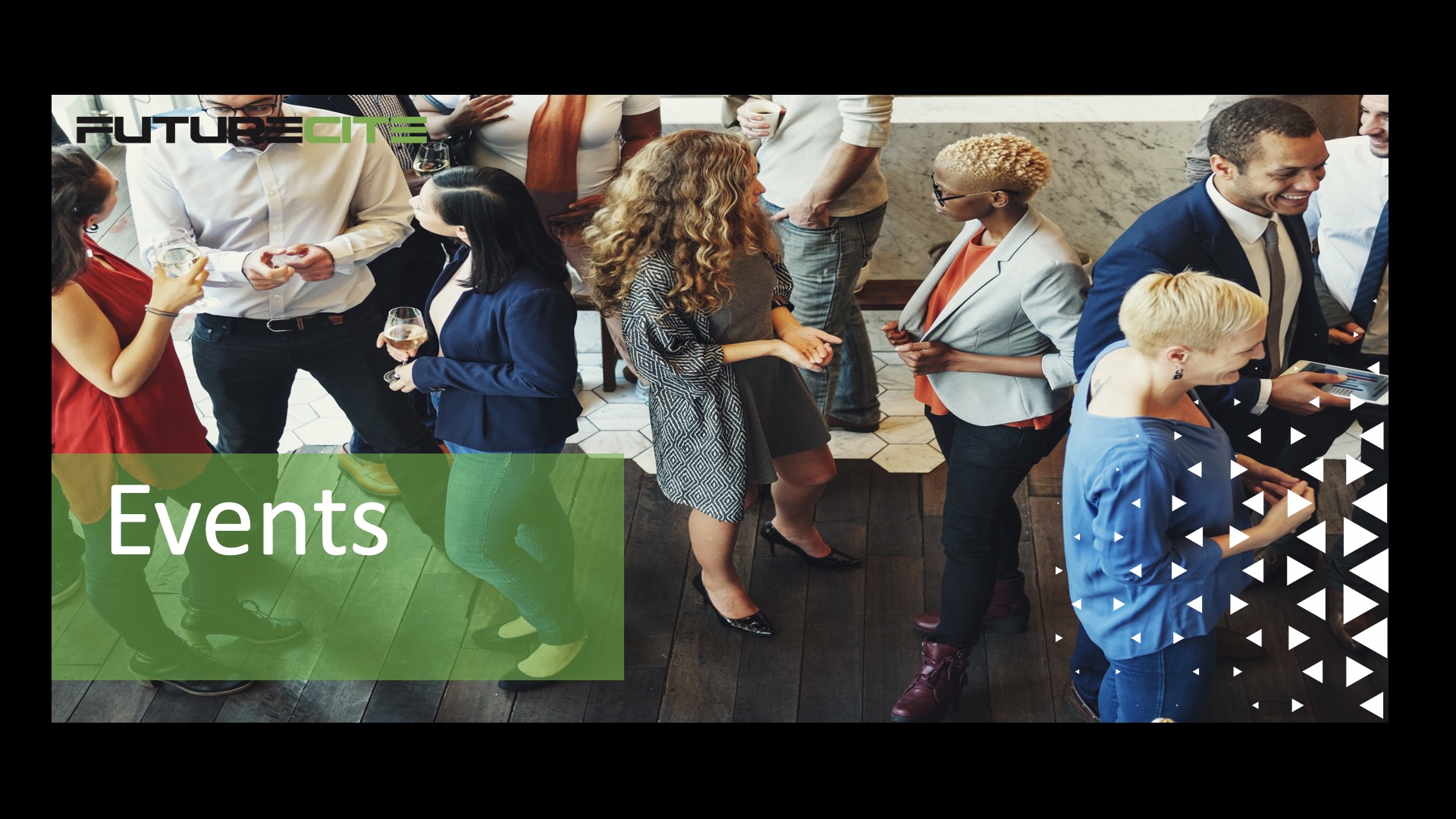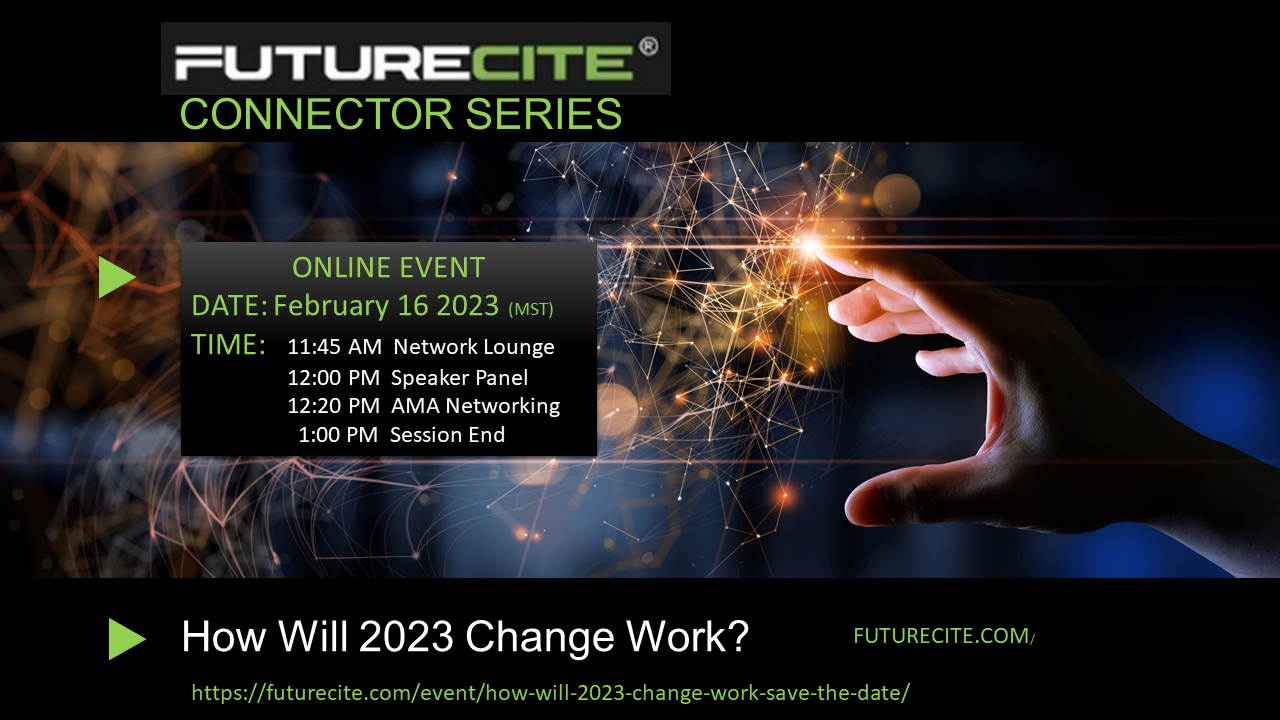 FutureCite Connector Series: Future-Ready Companies, Careers & Courses for the Upcoming Recession
November 28, 2022 @ 5:45 pm

-

7:15 pm

MST

Free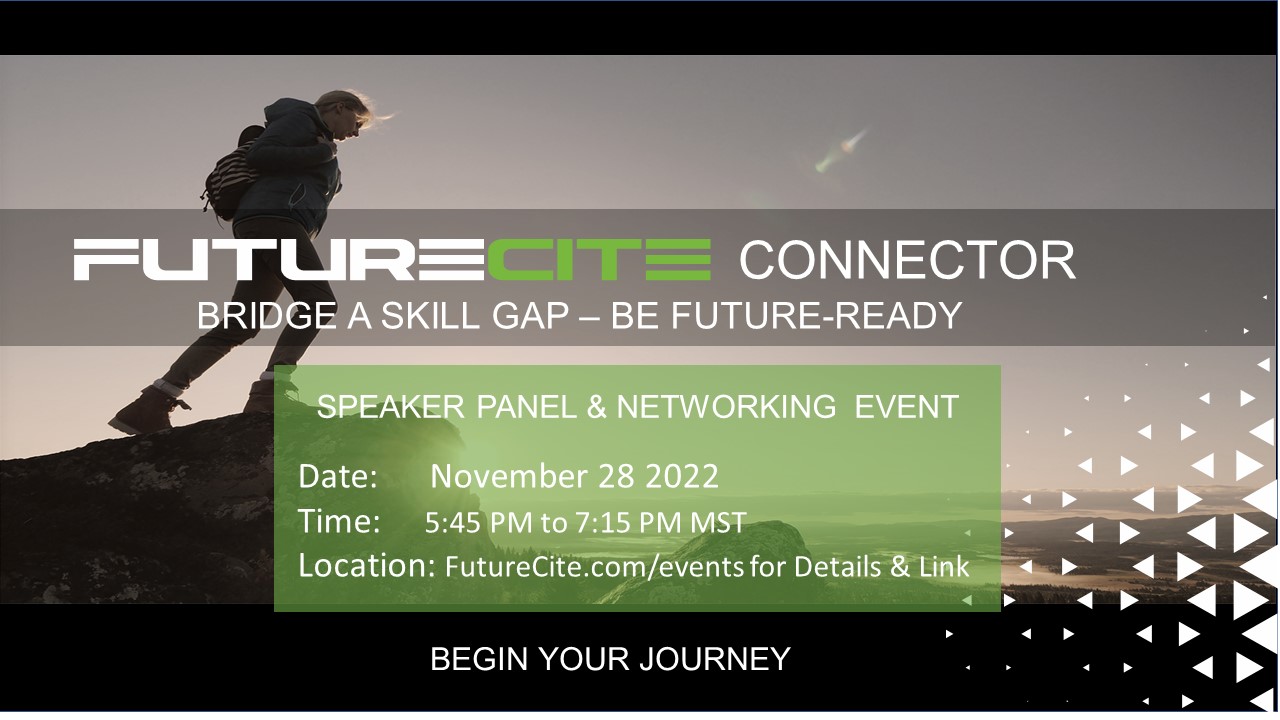 Future-Ready for the Upcoming Economic Recession in 2023!
So what does this mean for Small Business Employers, Job Seekers and Educators?
Employers: What  job role activities may change due to the global economic recession and automation?  
Educators: What types of skills on demand need to addressed now and into the future? 
Jobseekers: What Career Pathways will shift and need reskilling / retraining –  to enter or re-enter the workforce?
"Over the next 10 years, everything around you will become smart. From AI and home automation, home healthcare AI, to AI and retail and AI-enabled supply chain…" source: Peter Diamandis, Singularity University
We've all been feeling the impact of inflation from the cost of food, fuel to utilities and basic necessities.  Now impact is both global and local at the same time and not buffered by borders.  Yes maybe we've experienced this before, but now technology, AI and Automation has accelerated the impact.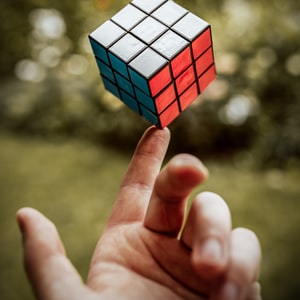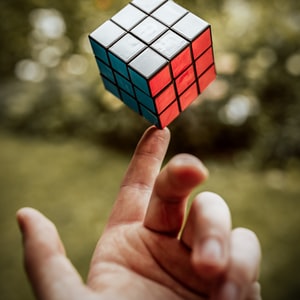 SIGNUP for the event to hear from our stellar panel and network with our mentors!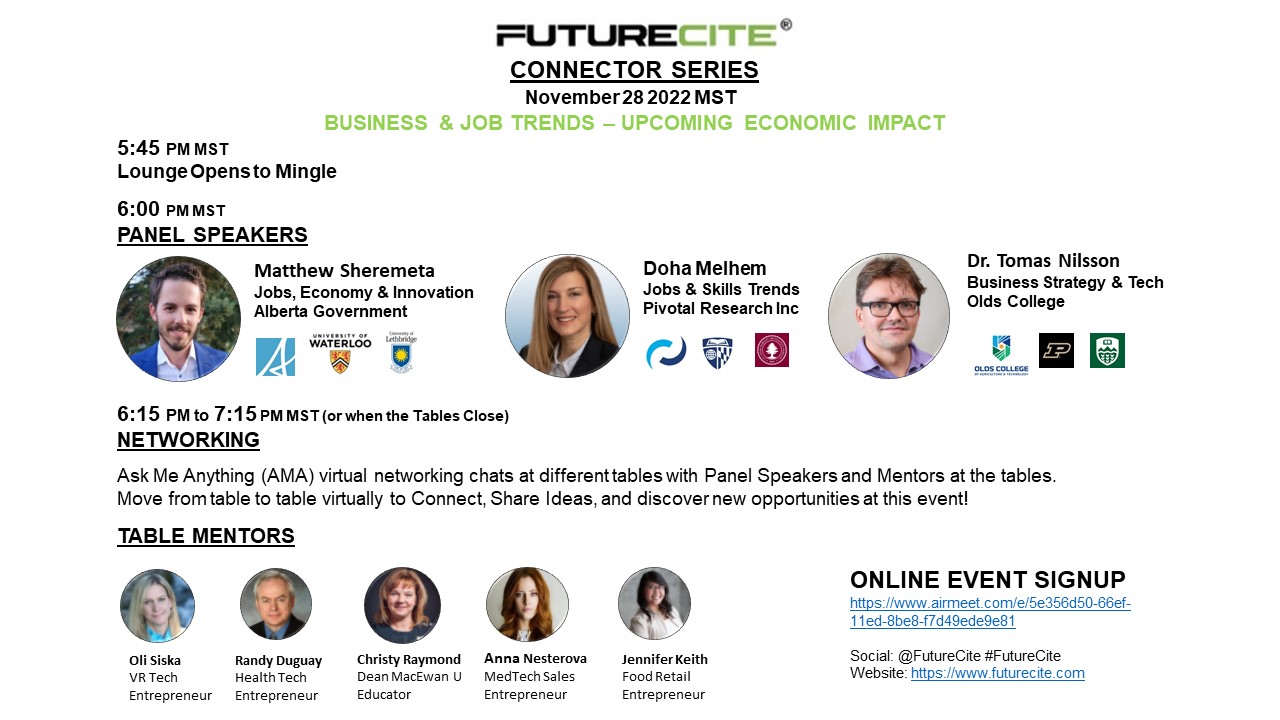 Angelique is going!
Lana is going!
Janvi is going!