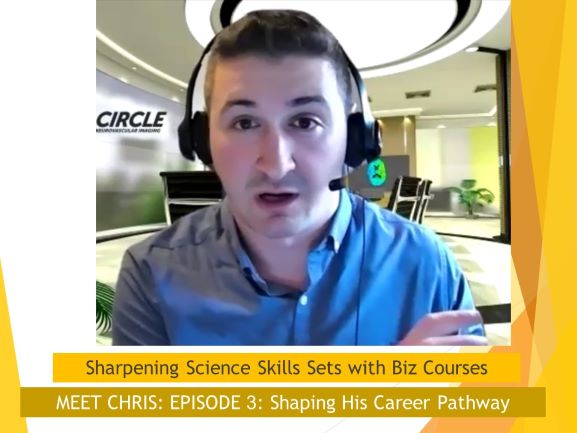 In Episode 3 Chris shares how at a certain stage in his education journey he started to wonder about the next steps towards a career. He was starting to see the light at the end of this leg of his education journey – which was not quite at the finish line for him.
So what did he do? Even though he was now deeply embedded on the science track, he still had that entrepreneurial curiosity and discovered how to answer that calling.  The Haskayne School of business offered him a way to take a few MBA courses while he continued on his science graduate track.  He felt that this would better prepare him  should an opportunity in the health tech industry sector open up.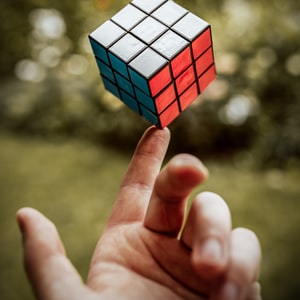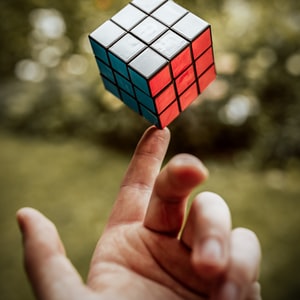 Even with the MBA courses, Chris still felt that he needed to build his networks – as a good informal way to reach out and discover upcoming opportunities in a highly competitive world for jobseekers and career navigators.  Chris continued to build his networks and participate in think tanks and related communities activities.
So did this opportunity materialize? Watch to find out!
Stay tuned for Episode 4 on how he opens doors to a dream job opportunity!
Chris's Blog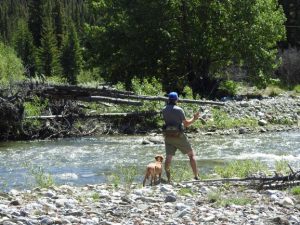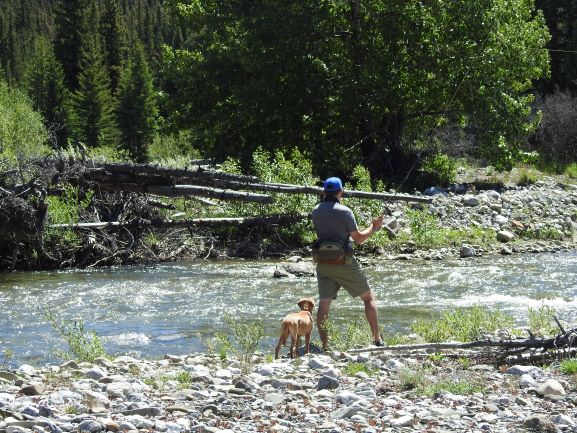 All of the background I explained in Episode 1 and 2 definitely helped put me in a position to go after this job opportunity. I was fortunate to have technical and scientific background relevant to the role based on my training, and the interest in business (and a little bit of learnings) positioned me to succeed. I also had a pretty strong desire to go after the role considering the alignment with my interests and that it was in Calgary.
I would be remised if I didn't mention that team sports have played such a huge role in my life and growth as a person. I was fortunate to play hockey on a scholarship at a small school in Vermont, followed by a year in minor pro. The leadership and communication skills I gained in those experiences have been invaluable at every step of the way through my training and in my everyday work.
About Chris Duszynski PhD
Director, Product Operations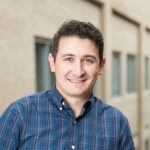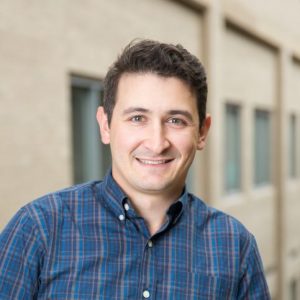 Chris completed his PhD in Neuroscience with a specialization in Medical Imaging at the University of Calgary. Throughout his studies he developed an interest in the innovation and commercialization of novel technologies in healthcare. He is driven by the ability to translate research and development into innovative technologies to positively impact patient care. Growing up in southern Alberta, Chris enjoys spending his free time in the outdoors camping, fishing, and hiking with his wife and Labrador retriever.
About Circle NVI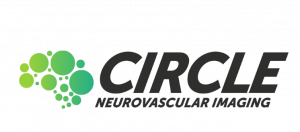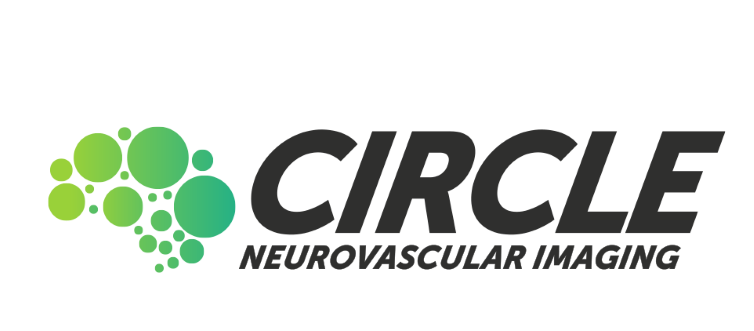 Circle Neurovascular Imaging (Circle NVI) is a Calgary-based medical imaging software company founded in 2019. The company was born through collaboration between Circle Cardiovascular Imaging (Circle CVI), a Calgary-based medical imaging software company and market-leader of cardiac MR post-processing software, and physicians at the Calgary Stroke Program. Circle NVI develops and commercializes software to aid in acute stroke management through advanced visualization, AI-based image interpretation, and stroke team communication. Circle NVI's mission is to enable transformation of the acute stroke care pathway through a simple, more pragmatic approach to image interpretation and team collaboration.