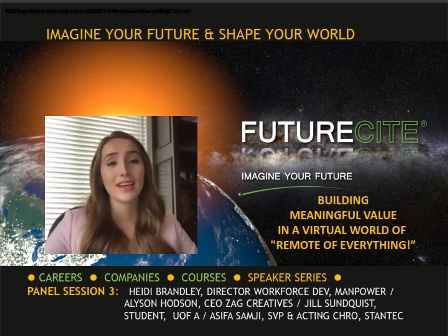 Meet Jill Sundquist, a commerce student at the University of Alberta! As the President of Marketing for their U of A Business Association, she  shares the challenges of connecting students to industry.  Delivering the same in-person networking with industry and potential hires is challenging to replicate online.  At the same time social media is their only outreach to stay connected.
In Panel Session 3, we explore the ways for Jobseekers, Career Navigators, Employers and Educators to make the most of the tools that they select to create, add meaningful value and broaden networks!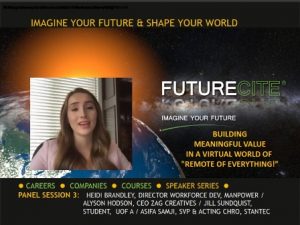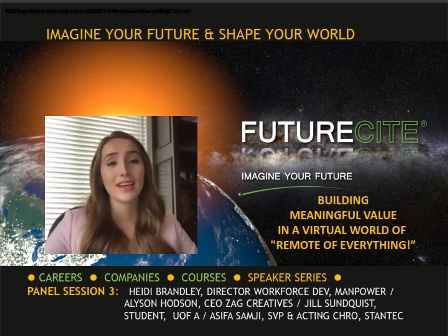 To catch the full discussion on Building Meaningful Value in a Virtual World, see the Video on Demand and in Podcast format on FutureCite GENXYZ THRIVES Speaker Series Panel Session 3,  https://futurecite.com/building-meaningful-value-in-a-virtual-of-remote-of-everything-world/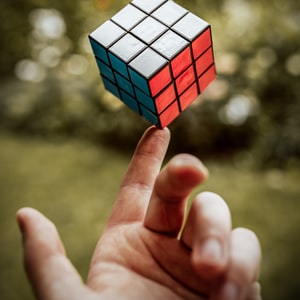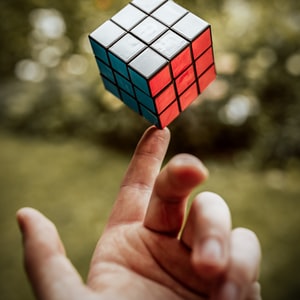 Moderating this panel is Asifa Samji SVP and Chief HR Officer of Stantec.  Joining Asifa as panelists are panelists Heidi Brandley, Director of Workforce Development, Manpower, Alyson Hodson, CEO of Zag Creative, and Jill Sundquist, Student, University of Alberta School of Business (Commerce).
About Jill Sunquist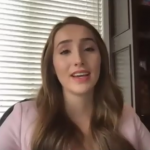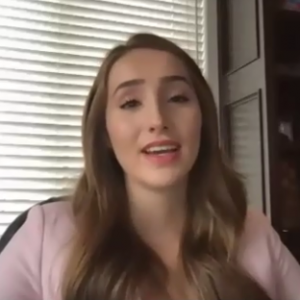 Jill Sundquist is a 4th year commerce student at the University of Alberta.  She is also the President of the U of A Marketing Association, and is the social media coordinator at Zag Creative
About GENXYZ THRIVES!




This 2020 virtual conference was made possible by presenting partners FutureCite Inc, Canada / Alberta Partnership Grant Fund, and our in-kind partners, the Edmonton Chamber of Commerce, MacEwan University and NAIT.  Participating organizations included Deloitte Canada, Transpod, Stantec, E&Y, RBC, Global Public Affairs, Edmonton Global, Jobber, Chandos Construction, Improbable, University of Alberta, Manpower, Fairmont Hotel MacDonald, and ZAG Creatives.