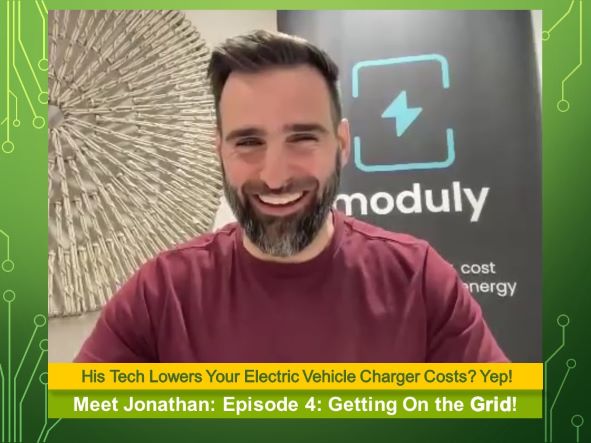 Great innovations are taking the market by storm, and hopefully ones that get adopted are able to use technology to lower the cost of everyday life – like utilities, and even personal transportation like electric vehicles (EVs)!
So before you travel distances with your EV, you may still need to map out recharging points along your journey to make sure that you have enough "juice" to arrive at your intended destination.  So what can help the addition of recharging stations for EVs in underserved niche markets?  Cost and size are two key factors.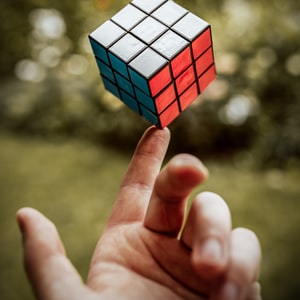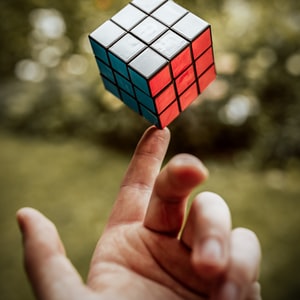 We go back to Jonathan to query him on "How exactly does his technology work?"  His Moduly solution uses 30% hardware and 70% software in his technology solution.
So "What are the potential cost savings can EV user save costs on an electricity bill?" He mentioned that their Moduly costs are 58% less than a Tesla Power Wall.  Whoa – these savings something to take notice!
So is there potential for Tesla to partner with Moduly's technology to enable  market access into current underserved markets for EV chargers savings where there is not yet a fit with the cost and size of a Tesla Power Wall?   We couldn't resist  asking Jonathan "What if Tesla actually does give him a call?" Watch for Jonathan's reaction at the end of the video!
Stay tuned for Episode 5!
About Jonathan Lamer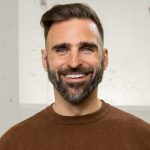 Jonathan is the CEO of Moduly. He's a self-made entrepreneur with over 15 years of entrepreneurial experience and a high performance executor focused on action, strategic risk taking and results. He learned to master the discomfort over a long period of time and find solutions when others see it as inevitable. In the last decade, he has developed excellent negotiation skills and in the last 6 years designed and launched more than a dozen electronic and portable energy products which have been marketed in North America through large companies. This allowed him to master and build relationships in the retail and distribution market in Canada and the United States, and to develop an exclusive international network and expertise in the Asian market where he had all of his previous products manufactured. He is an eternal creative learner.
About Moduly


Moduly is a smart energy solution that offers a virtual power plant service for the utilities at the same time, it creates a resilient nanogrid system for the electricity users. Moduly optimizes the energy consumption in a residence or office space to reduce the electricity bill by managing the peak load, centralizing the energy activity, and establishing a collaboration between the consumers and utilities.