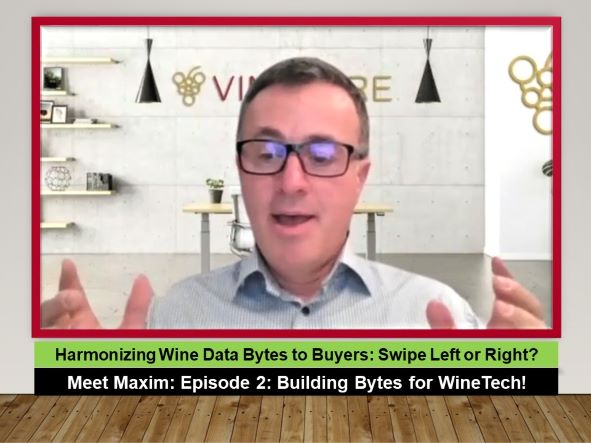 In Episode 1 Maxim shared how his love for organic & biodynamic wine led him to try to solve the challenges of getting the right information from the wine producer to the wine buyer.  Maxim then decided that their parent company VinoalVino would be the first wine distributor of their Vinterre digital service that match wine products with the lifestyles, interests, preferences and values of the consumers.
Maxim found that organizing this information was not an easy task!  His approach focused on the data side of sales as primary to the value chain, and then the tech as secondary in building a data centric model – first focusing on the wine producers of biodynamic and organic wines.  This meant getting wine producers (who are low tech) to post the right information for verification by 3rd parties in creating a way to provide accurate wine knowledge to his online savvy consumers of wine products.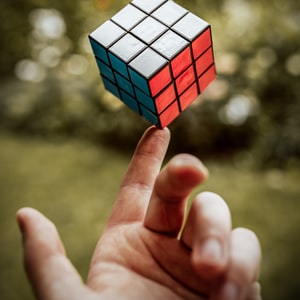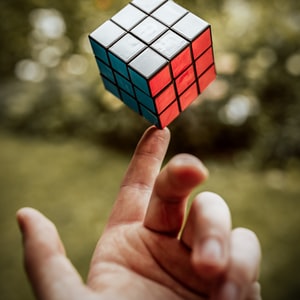 So in short, their Maxim sees Vinterre as a way to create "Harmony" in their matching of wines to consumers! Question for Maxim – Does this mean they have developed another reason to swipe left or right to  on a match? 
Check out Maxim's story!  Stay Tuned for Episode 3!
About Maxim Atanassov, CA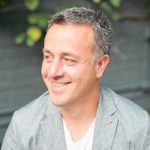 Maxim is the CEO and Co-Founder of Venterre.  He co-founded VinoalVino and from it came the idea to create Vinterre, a WineTech company focused on biodynamic wines.  Maxim is a serial entrepreneur, tech founder, and investor with a focus on mission-driven companies at the cutting edge of disruptive technology.
About Vinterre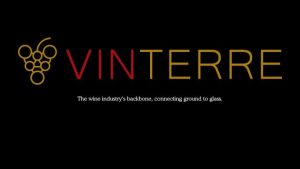 Vinterre is a global technology platform with a mission to
– Organize the world's wine information;
– Connect with producers with wine buyers; and
– Drive sustainability in the wine industry.