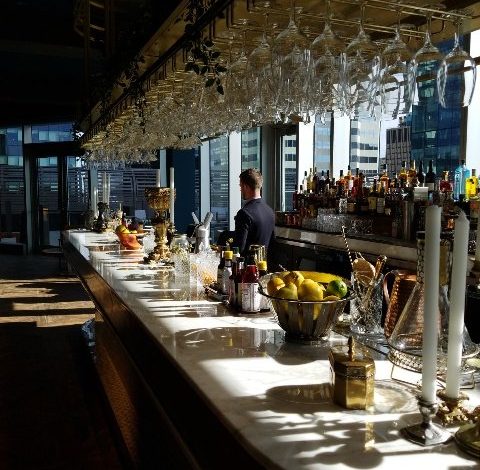 As the newest place to be seen, Oliver & Bonacini brings Alchemy.Bar to life on the 5th floor of the JW Marriot ICE District.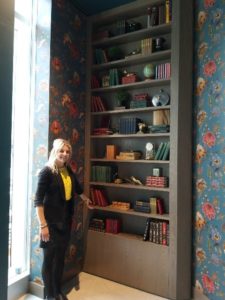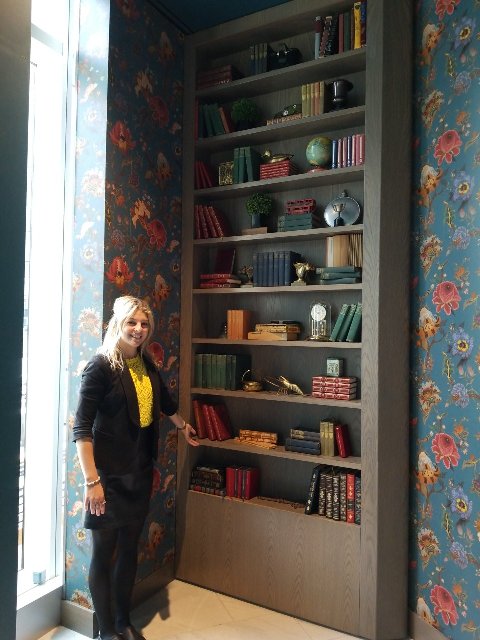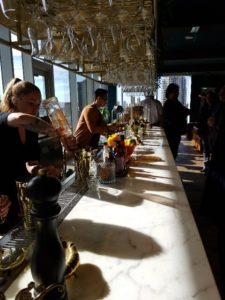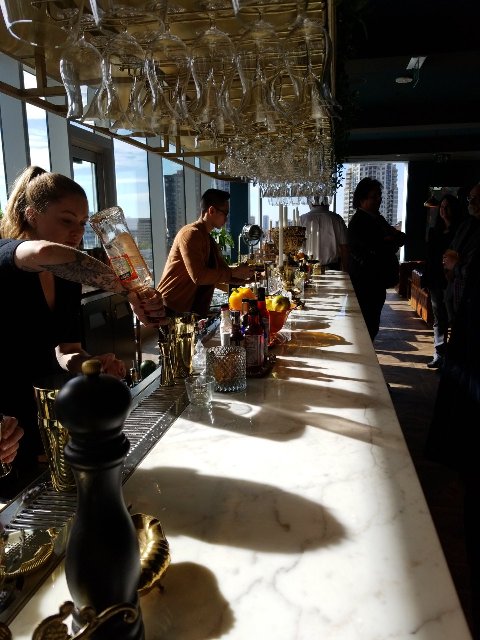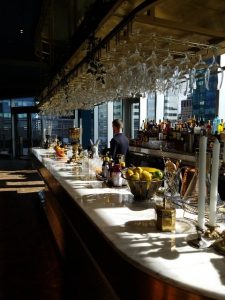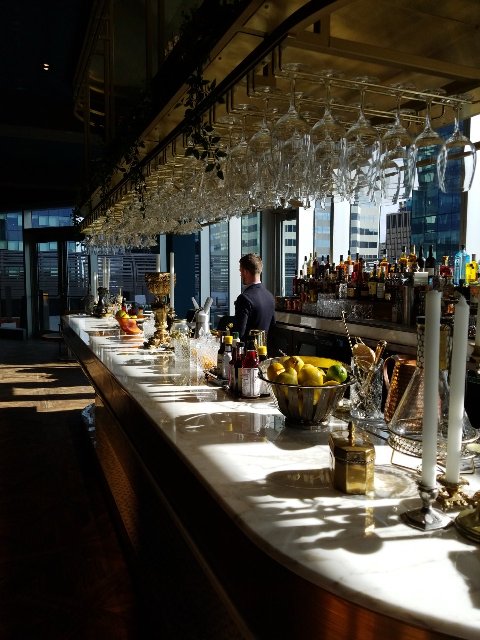 But first you need to open "The Bookcase" to enter into a room of glass and light with touches of that "Soho" feeling by Paul Brans, Culinary Stylist of Oliver & Bonacini, and architectural design firm Dialogue.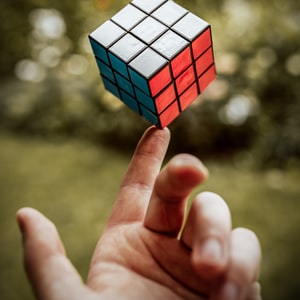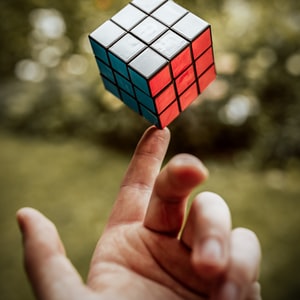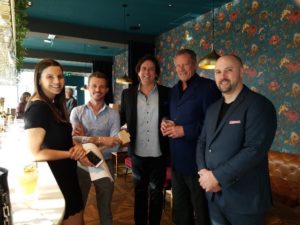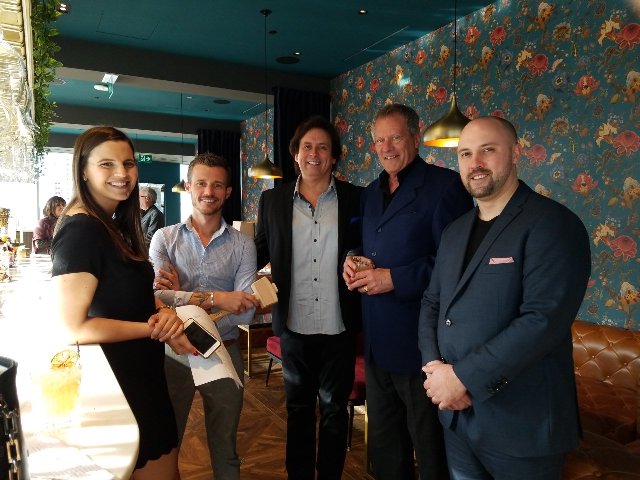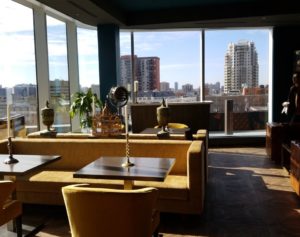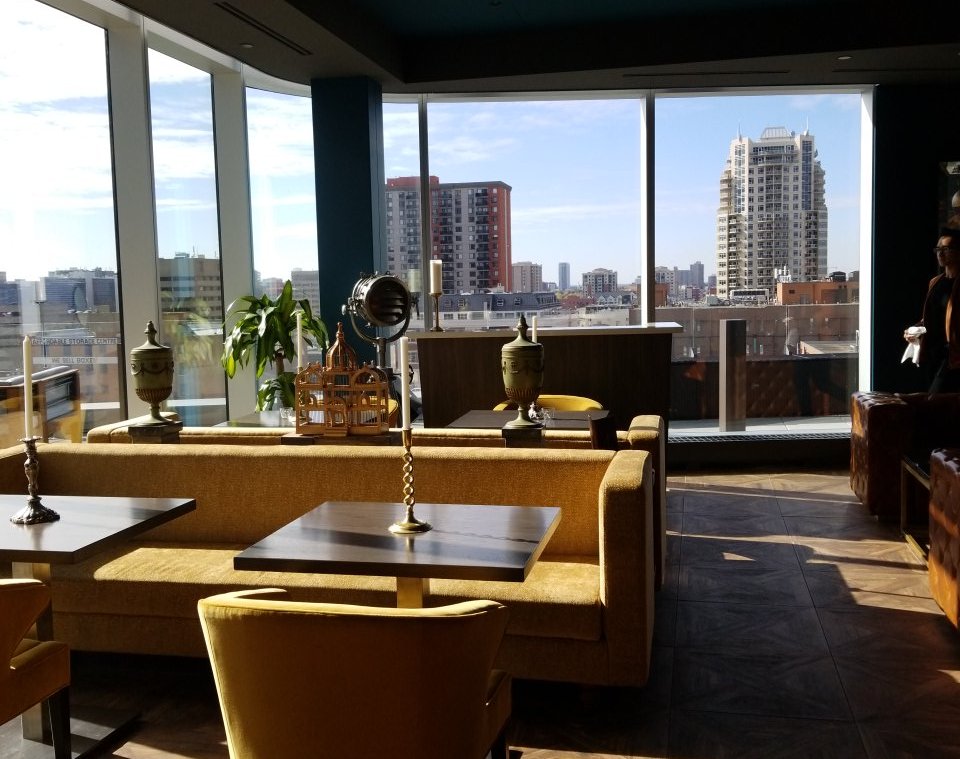 It's that place where you may want to extend your lunch hour or linger after work in candlelight conversation.
Julien Lavoie of Oliver & Bonacini introduced for this sneak peak, two signature cocktails to add to the ambiance –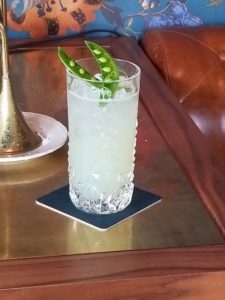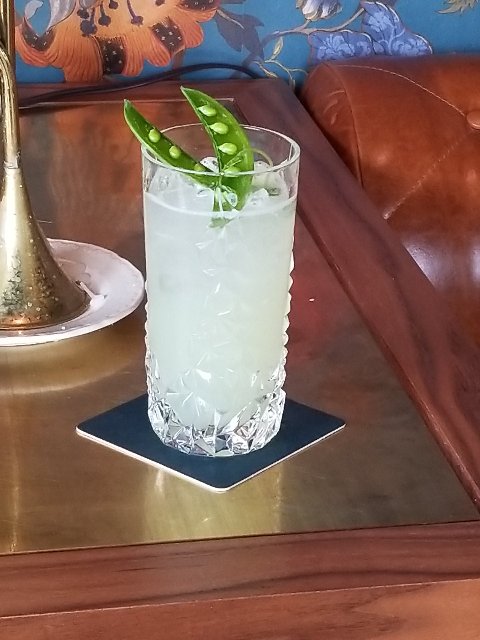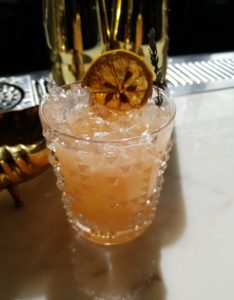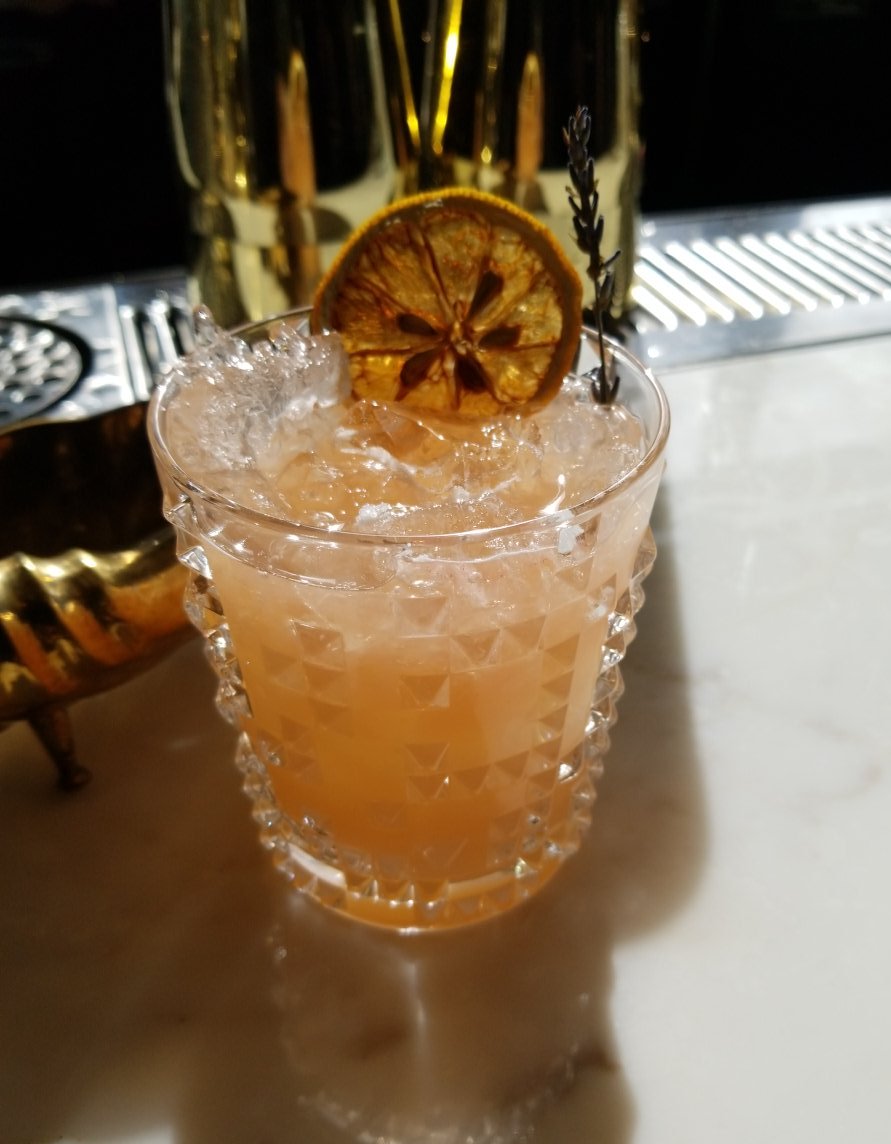 Oh Snap (on menu) and Oh My (not yet on menu) along with 17 other unique cocktail creations.
And yes, there is the Alchemy Food! Chef Anthony Walsh introduced several options to grace your palette from Alchemy's full kitchen. Presented during this tasting opportunity were the Tuna, Carpetbaggers, Beef Sliders, and Steak dishes! Several food writers upon sampling the appetizers elicited expressions of "oh my you have to try this". Mea Culpe – the Chicken skewers unfortunately were devoured before this photo op.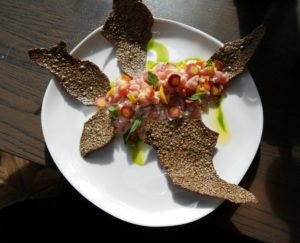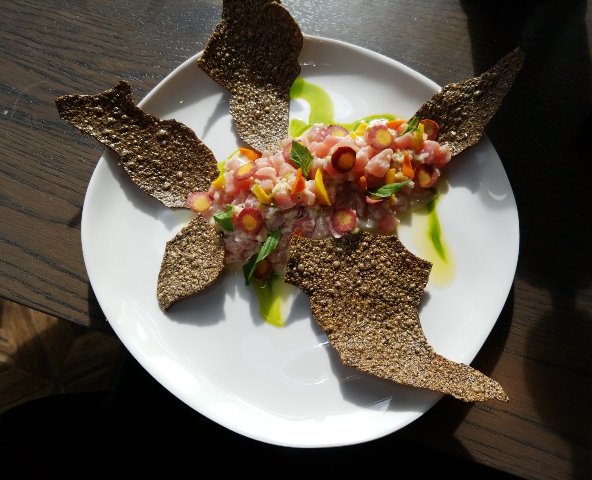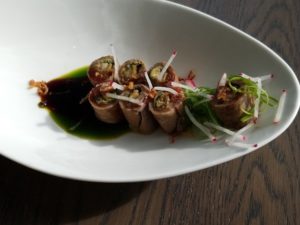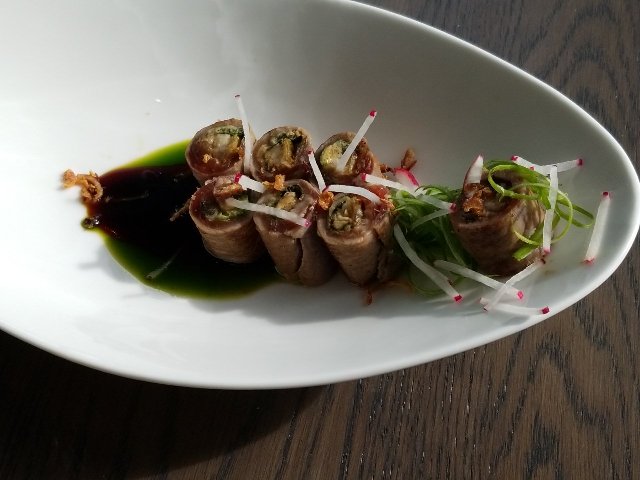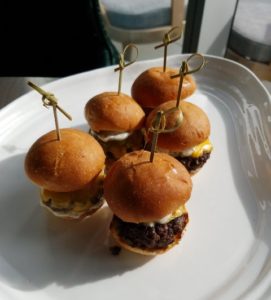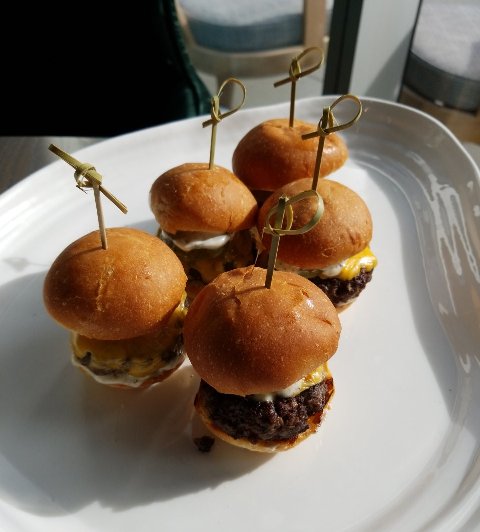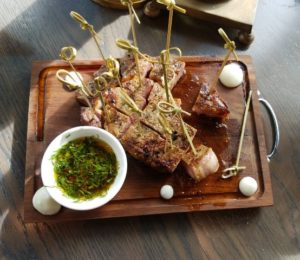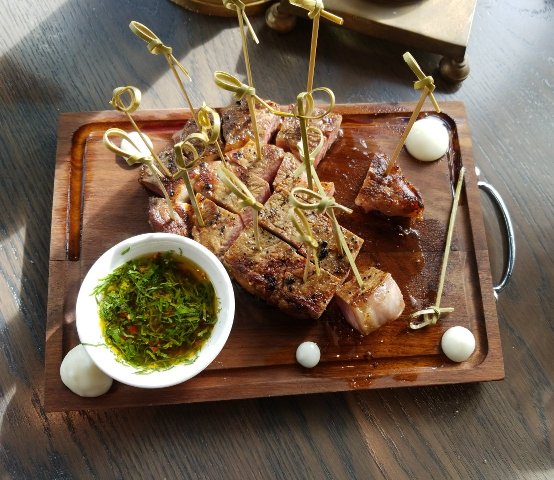 You may also want to wander out to the HUGE 5th floor Alchemy.Bar patio – yes even into the fall season (with heaters, fire pits, outdoor music system, bar and soft seating) to revel (not rebel) before or after concerts or games.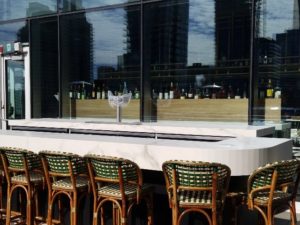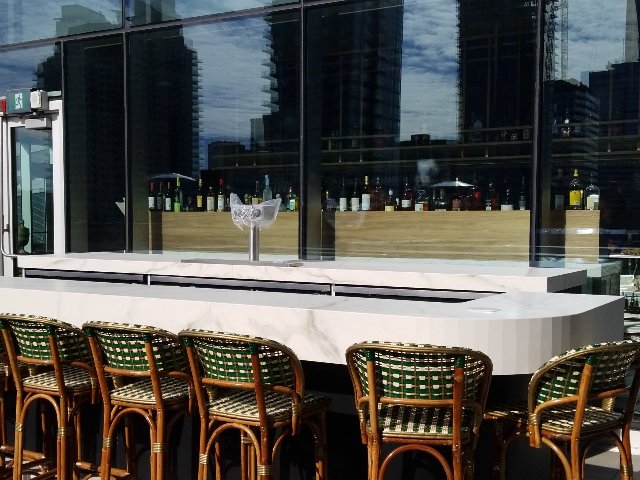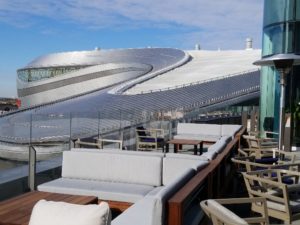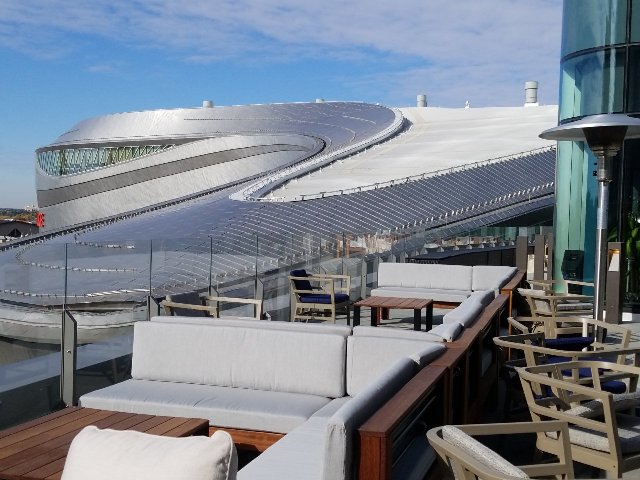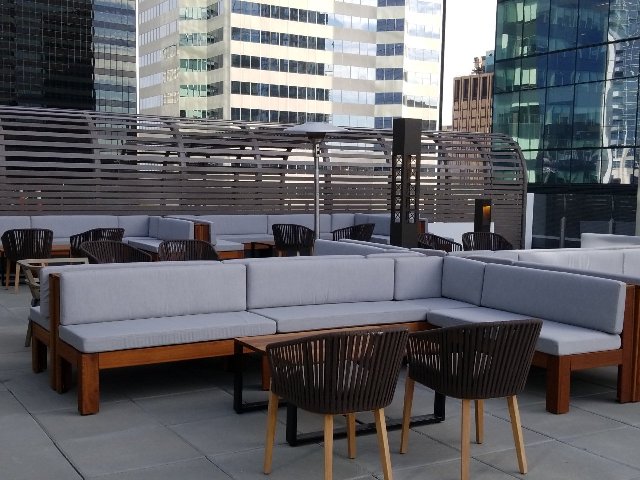 So we leave the next chapter of the Alchemy.Bar "Book" to be be experienced and written by You!
As the Rockefeller Square, NYC, is open 365 days a year, so will the ground level ICE District Patio  (to be completed by 2020).  Yes Alchemy.Bar patrons will have great people watching activities from the 5th floor of the JW Marriott.  PS: A wish list to the ICE District – a giant Tree with Lights (or many lit trees year around) on the ground level public patio (yes,even before it opens) would be so nice to see for this upcoming Holiday Season!
About O&B
Founded in 1993 by Peter Oliver and Michael Bonacini, Oliver & Bonacini Hospitality is now recognized as one of Canada's leading restaurant and event groups. With locations in Toronto, Montreal, Saskatoon, Calgary, Edmonton and beyond, O&B's diverse portfolio currently includes a collection of unique and innovative restaurants, event spaces, a bakery, and several strategic partnerships. Oliver & Bonacini credits its success to the development of a strong corporate culture, where excellence of food quality and service are valued above all else.