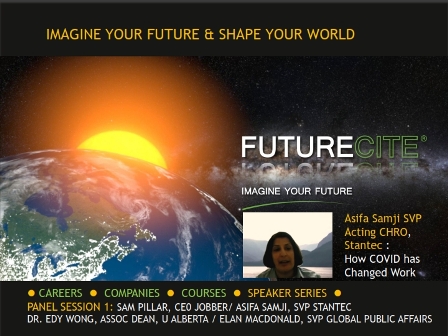 In this Feature Sneak Preview of our Speaker Series for Panel Session 1, (video and podcast from GENXYZ THRIVES),  Asifa Samji, SVP & Acting CHRO at Stantec, shares insights on how COVID and remote work, and on the future opportunities for jobseekers and students – including healthcare, teaching, infrastructure, and disciplines connected to STEM (science, technology, engineering and math).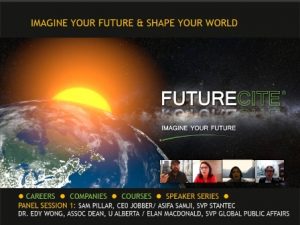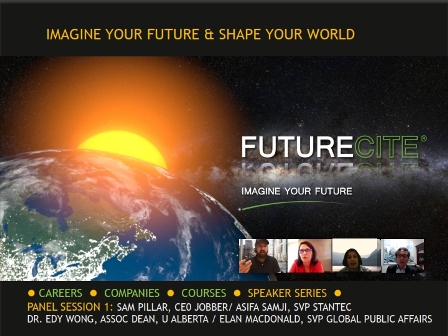 In the full Panel Session 1, Moderator Elan McDonald VP Global Public Affairs, Sam Pillar CEO Jobber, Asifa Samji SVP & Acting CHRO Stantec, and Dr. Edy Wong Assoc Dean University of Alberta, share takeaways for our viewing audience to apply to their own situations in looking to thrive beyond COVID19 and remote work, and the impact of a shifting global supply chain. So what will workforce opportunities look like in 5 years? Everyone has been impacted from shifting occupations to new skill demands.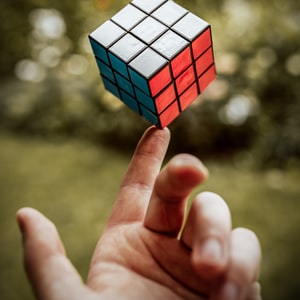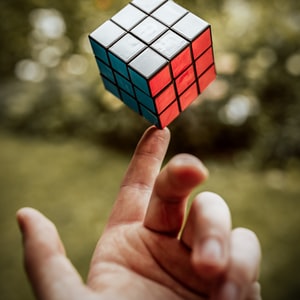 In GENXYZ THRIVES Panel Session 1, our panelists focus on two key elements:
How has COVID, and Remote Work disrupted industry sectors, and secondly,
How has COVID and global geopolitics on supply chains impact job security and company viability!
See FutureCite Speaker Series Panel Session 1: https://futurecite.com/what-will-workforce-opportunities-look-like-in-5-years/
About Asifa Samji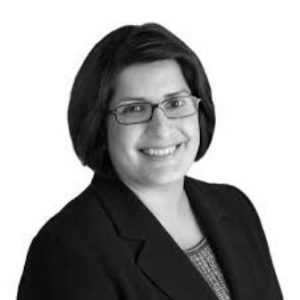 As Stantec's acting chief human resources officer (CHRO), Asifa is accountable for all the human resources functions within Stantec. Asifa and her team are focused on our ability to attract, retain, and develop the right people for Stantec—those with strong technical knowledge and skills who are inspired by the work they do and are highly engaged with the organization. To do this, the organization will continue to build an inspiring, inclusive work environment that supports world-class talent.
Prior to moving into the acting CHRO role, Asifa was the business leader for revenue growth in Stantec's Environmental Services business, delivering services to a wide range of clients from oil and gas, mining, commercial, and the public sector. Her focus: achieving effective outcomes for clients and positive impacts for the community. Asifa serves on Stantec's Diversity and Inclusion Council where she chaired the Women's Leadership Development committee for North America. Outside of Stantec, she has been a mentor for the Greater Vancouver Board of Trade's Leaders of Tomorrow, a Board member for the Association of Consulting Engineering Companies for British Columbia, and a Governor for the British Columbia Institute of Technology (BCIT). She is currently on the Executive Committee for the Business Council for British Columbia, a mentor for the WXN's Wisdom Mentoring Program, and a member of BCIT's Inspire Campaign. Proudly, Asifa was recognized with the Women's Executive Network's 2015 Canada's Most Powerful Women Top 100 Award.
About GENXYZ THRIVES!




This 2020 virtual conference was made possible by presenting partners FutureCite Inc, Canada / Alberta Partnership Grant Fund, and our in-kind partners, the Edmonton Chamber of Commerce, MacEwan University and NAIT.  Participating organizations included Deloitte Canada, Transpod, Stantec, E&Y, RBC, Global Public Affairs, Edmonton Global, Jobber, Chandos Construction, Improbable, University of Alberta, Manpower, Fairmont Hotel MacDonald, and ZAG Creatives.