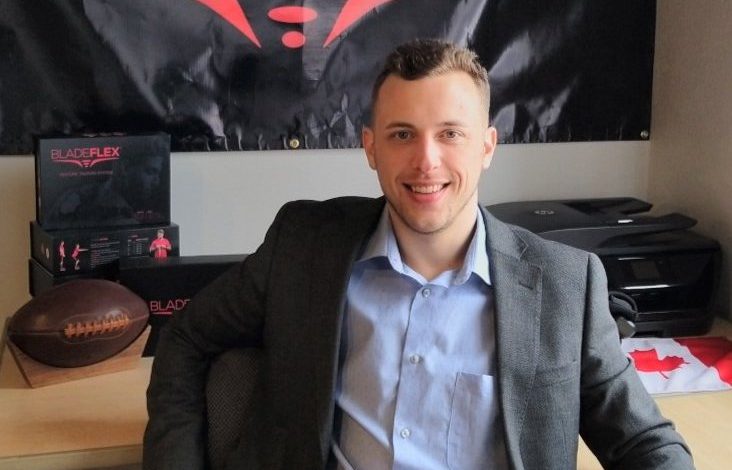 Derek started BladeFlex Inc as a result of his personal struggles with a series of injuries from his prior carpentry business, as well from his sports activities. Having upper back issues is a problematic burden that many people face in their daily lives. On his road to injury recovery, Derek saw a need for a support device that was stronger, more adaptive and effective for long-term posture correction.
Driving, working at a desk, or working in the trades, and even sport activities, creates a lot of forward moving positions, and resulting imbalances and bad posture form throughout the day.  Derek credits everyone from engineers, suppliers, his marketing and design team and physiotherapists –  all who were all part of Derek's team who helped to create and launch his current product.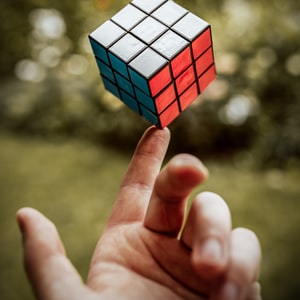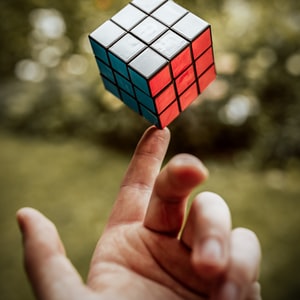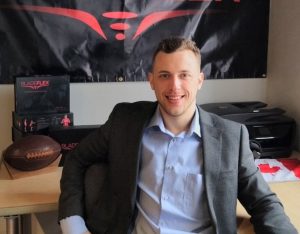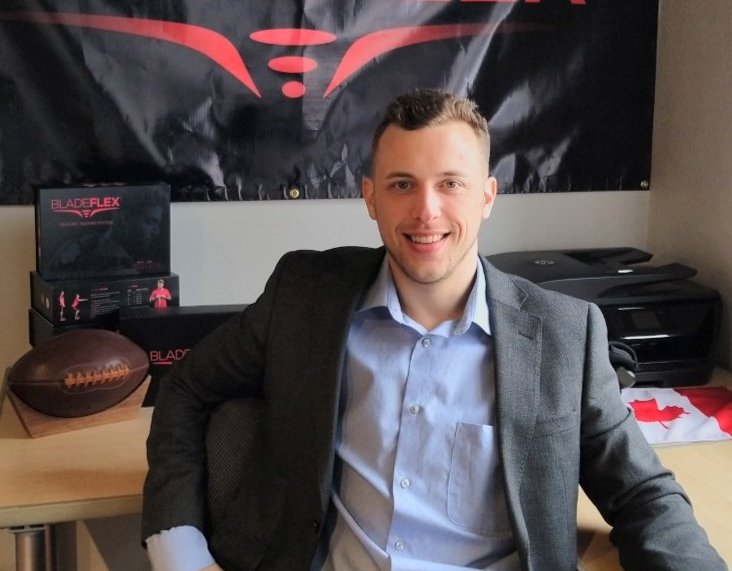 Derek Nolt: "It's very rewarding to help the people who are dealing with very similar injuries that I personally experience on my road to injury recovery – from athletes to office workers".
About Derek Nolt
Derek Nolt was born and raised in Edmonton, Alberta. He has a passion for building and creating things which translated into a successful construction career working as a carpenter. After running his own carpentry business for many years, he began developing a posture resistance device to help combat previous injuries and the daily stresses put on his body.
About BladeFlex Inc
Bladeflex Inc is a privately held company founded by Derek Nolt in 2016 and headquartered in Edmonton Alberta. Its first product launch is a resistance posture device that re-trains your muscle memory through targeted upper back movements – strengthening the muscles associated with posture, creating long-term results.