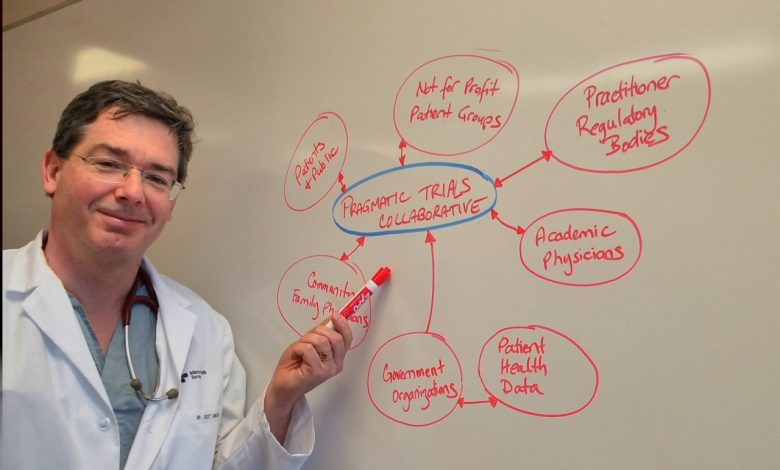 Dr. Scott Garrison shares insights as to why he became involved with the Pragmatic Trials Collaborative, a partnership between practitioners, patients and government to look at how to improve existing therapies. This initiative involves supporting family physicians to conduct clinical trials that fit easily into their everyday workflow, in part by seeking partnerships with Ministries of Health to utilize existing administrative claims data as trial outcomes.
Most people are familiar with randomized controlled trials (RCTs). However, RCTs normally compare an intervention (a drug therapy or treatment protocol) to placebo or to another active intervention that may not be standard of care. Conventional RCTs also use narrow inclusion and exclusion criteria to select the participants most likely to benefit from an intervention and least likely to experience harm (e.g. targeting those at high cardiovascular risk but excluding those with renal insufficiency).[1]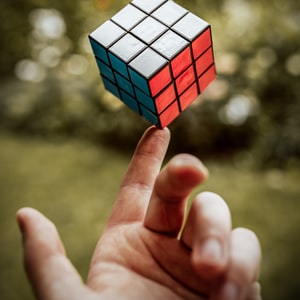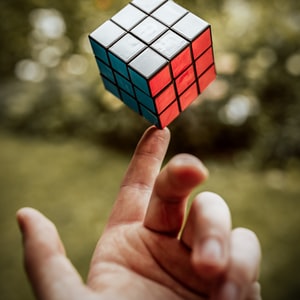 Pragmatic trials on the other hand are intended to better answer the questions that clinicians and patients have regarding therapy by including everyone to whom a therapy might be offered, by comparing to other treatments (instead of placebo), and by placing an equal emphasis on searching for those that might be at risk of harm. Patients with multiple medical problems and medications, for instance, are often excluded from conventional randomized trials. A pragmatic trial enrolls such patients if they are likely to use a therapy in the real world and looks separately at that group to determine whether there are potential signals of harm that require further investigation.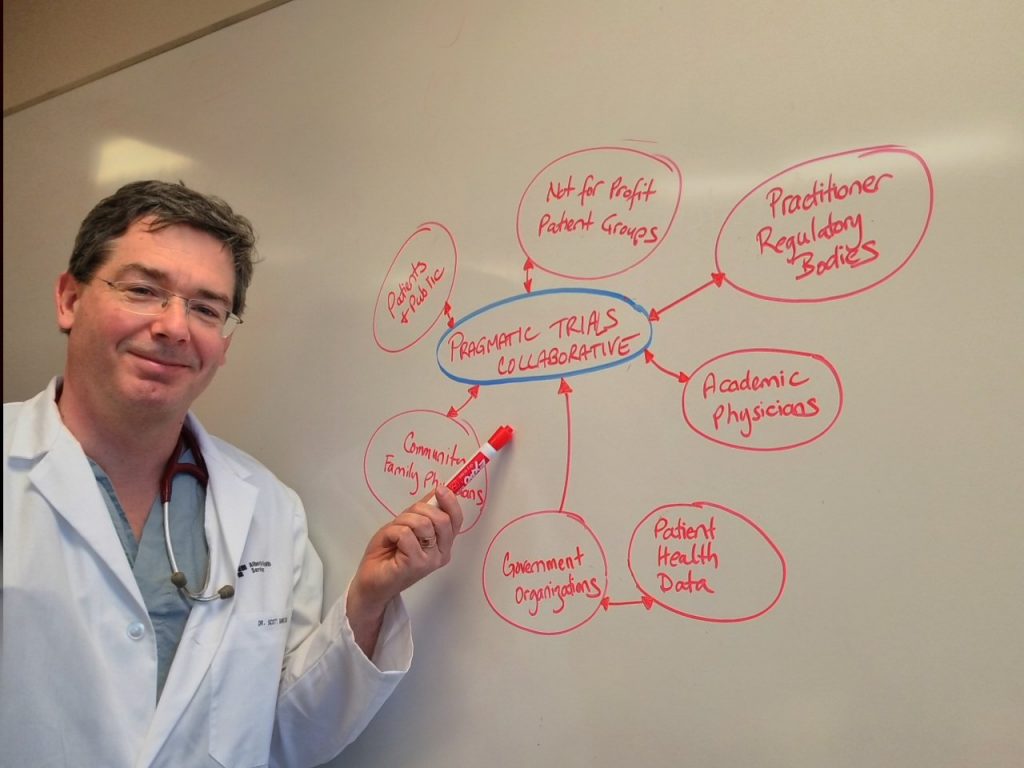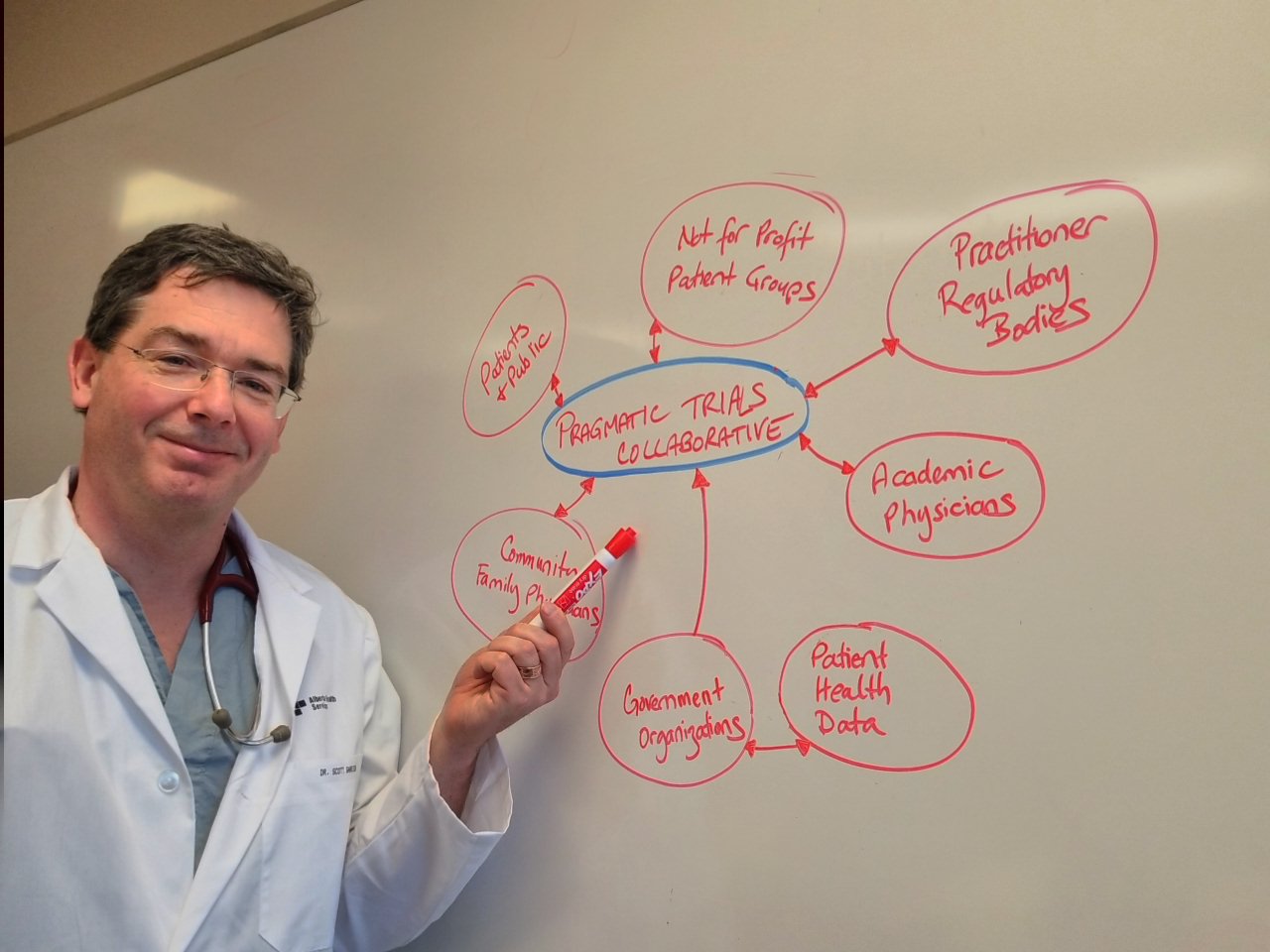 Pragmatic trials can also differ from conventional RCTs in that they often look for ways to use the tools we already have more effectively, rather than seeking regulatory approval for a new product or procedure. They also often differ in terms of what types of outcomes are being examined. Conventional trials might look at changes in blood sugar or cholesterol, while a pragmatic trial is more interested in things that patients actually experience, such as heart attack or stroke. As much as possible, pragmatic trial outcomes are meant to be highly objective (e.g. mortality, disabling stroke, hospitalization, nursing home admission, hip fracture) and to resonate with patients and clinicians alike (e.g. falls, cognitive impairment, independence, quality of life)[2].
About Dr. Scott Garrison
Scott spent the first 20 years of his professional career as a full time fee-for-service family physician. He has a passion for evidence-based medicine and left full time clinical practice in 2013 intent on pursuing clinical trials that address important, as yet unaddressed, primary care questions. He is currently working to build a Canadian platform for large primary care trials.
About the Pragmatic Trials Collaborative
The Pragmatic Trials Collaborative is a group of over 700 practicing primary care providers (including family physicians, nurse practitioners, registered nurses and pharmacists) coming together to improve the care of our own patients and answer pivotal healthcare questions along the way.
[1]Roland M, Torgerson DJ. What are pragmatic trials? BMJ. Jan 24 1998;316(7127):285
[2] http://www.pragmatictrials.ca/what/#ref1