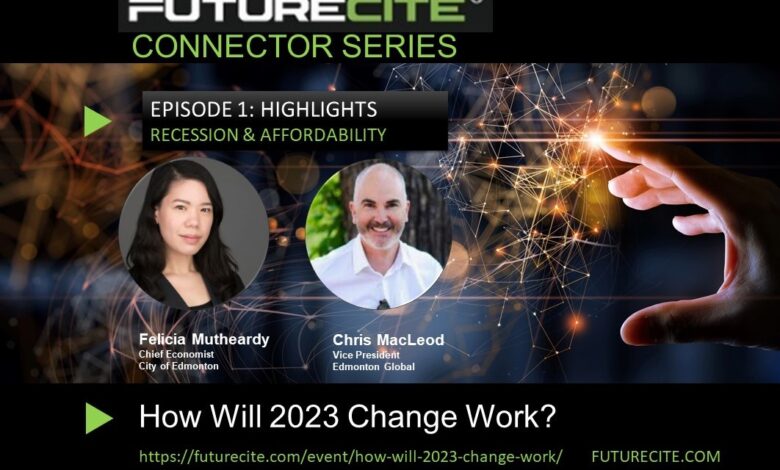 FutureCite Connector Series: How Will 2023 Change Work: Episode 1
Even though we are well into 2023, the topics of a looming recession and affordability are still on topic.    Why is still in the news? Post Covid, the impact of hybrid work and automation has started to gear up again.  Doors may  open for new opportunities and new roadmaps evolve to navigate changes.
And we all know that the world is borderless global economy – no matter what the headlines say.  The economy is moving – for some not fast enough, and for others… too fast.  Companies now want employees back at the office and the stand off has started.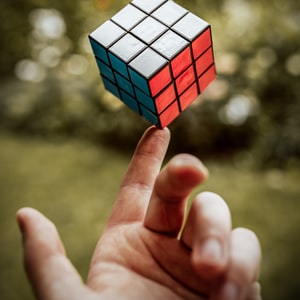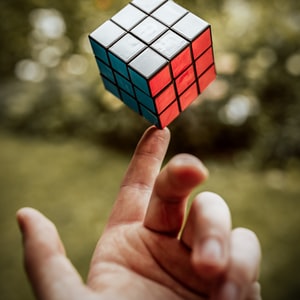 This short video, highlights features a few excerpts from our event on the topics of a recession and  affordability (where in N. America) from our fireside chat with panel speakers Felicia Mutheardy, Chief Economist City of Edmonton, and Chris Mcleod, Vice President, Edmonton Global.  
So how will this affect you?  Take a moment to view this short video recording of the excerpts from our online fireside chat.
Felicia Mutheardy, Chief Corporate Economist, City of Edmonton  has almost a decade of experience in economic analysis, research, and government administration. Prior to joining the City of Edmonton, Felicia was a Senior Economist with the Government of Alberta. She has also held various positions with the Canada Mortgage and Housing Corporation, primarily with their Market Analysis Centre. Felicia holds both a Bachelor of Arts and Master of Arts degree in Economics from Carleton University in Ottawa, Ontario
Chris MacLeod  VP Edmonton Global is an experienced leader and active community volunteer. Chris has a strong track record of bringing people and ideas together. He has an impressive portfolio and expertise in economic development, community-building, marketing, strategy, and business engagement. An avid cyclist and volunteer ski patroller at Jasper's Marmot Basin, you can usually find him flying down the nearest mountain side.
Stay tuned for FutureCite Connector Series: How Will 2023 Change Work: Episode 2, where we highlight  3 key industry sectors to keep watch for opportunities.