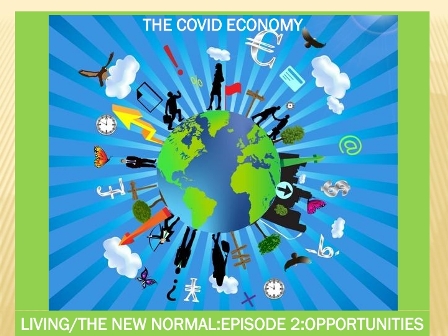 These are not just extraordinary times that we live in – these are unprecedented times!  At the cusp of the digital transformation came COVID 19!  In Episode 2, we take a glimpse at how the onset of COVID19 unleashed Creative Disruption Windows, while simultaneously shuttering economies of entire industry sectors and countries.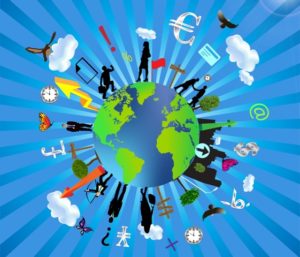 To further reflect on our thinking, we reference Jeff Booth's "The Price of Tomorrow (one of the books on our list of reads from Focus/ Living/ Episode 1), where he cautions on mindsets that only pull from guidelines of the past may not suffice to use as a guide to the future, and furthermore, on why this time of "exponential technology creation and adoption" is different. Here's where we now pause, to point out that Jeff released his book in January 2020, just as COVID19 started to shatter world economies.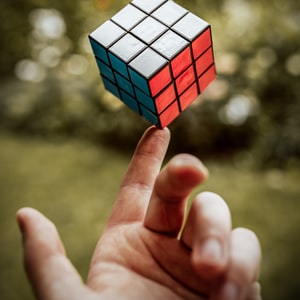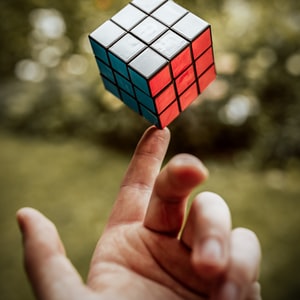 In the following, we explore ways entrepreneurs can use  creative disruption windows to position their time and market fit opportunities. 
For years, it has been well known in the entrepreneurial communities, that entry to windows of opportunity also involve both luck and timing.  Jeff states that "Creative destruction doesn't happen at a steady rate over time" and that "At certain points in history, there is more opportunity for entrepreneurs to create disruption".  A key point that he shares about entrepreneurs is that you need timing and a bit of luck to succeed. Even with a great innovative product or service, "about 42% of the success could be attributed to timing" [i]  – where if you are too early there may not be a market fit, or if you are too late, monopolies, may have dominated that market.
But COVID19 just happened – as nature did not get the memo about waiting for timing or market fit! COVID19 was too early, and obviously did not care about market fit and timing. COVID19 was too late, and obviously did not care about the monopolies and oligopolies that control market entry!   As a default of its ill timed appearance, COVID19 opened up new disruption windows for new ideas and even new unicorns to emerge – the agile entrepreneurs and even intrapreneurs who can bring new well timed, more efficient and effective goods and services to meet unprecedented global demands of the New Normal economy. 
Even then, entrepreneurs still need to recognize entry and exit points of disruption windows.  Jeff talks about how in the past "disruption windows open breakthroughs for technology" and that the "Industrial revolution was one such time". Entrepreneurs of the current digital evolution, even with the most innovative technologies, they still need to have perseverance to keep their businesses moving forward until there is a timing fit, and a market fit for their innovations.  
As an example, think back to the early emergence of the electric car.  It made its first appearance in 1890, then briefly with Henry Ford, then to disappear and then reappear in a big way with Telsa – albeit due to technology, timing and perseverance of Elon Musk.  Now think back to the early emergence of selling books online, when it first appeared on the scene in 1995 from a garage. It later survived the doubts of market analysts. Ten years later, it grows into a global tour de force as the Amazon we know today – albeit to technology, timing and perseverance of Jeff Bezos. 
Now with the exponential technology acceleration due in part to  the impact of COVID19, the realm of possibilities for entrepreneurs have been amplified.  The "Remote of Everything" due to COVID 19 in how we live, learn and our lifestyles has moved us into a new paradigm!
For the entrepreneurs who see a future in healthcare, the timing of the regulatory gates are now attuned to accelerate just-in-time diagnostics, therapies and devices.
For those who see a future in logistics, the timing opportunity is wide open for solutions to resolve supply chain disruption of goods and services globally in all industry sectors.
For those in retail and hospitality, the timing opportunity has not fully opened yet, so apply creativity and technology to reengage with your customers to identify market fit and timing.
For those who are pivoting to lever the emergence of new technologies and remote work, pay attention to the development of talent for the new wave of up-skilling and re-skilling at your doorstep.
And as for the NEXTGEN, if you have the opportunity to learn from the wisdom and knowledge transference of those who have failed in the past only to succeed in this new paradigm – take heed of their advice and experiences.
Why is now such as important time? COVID19 has changed the playing field and closed the gates behind it.  There is no going back, only forward.  "Now that the world has experienced the impact of a global pandemic, companies must plan for a recovery strategy. But they can't just plan for things to return to business-as-usual. If a recovery strategy is to be successful, it will need to anticipate an economy bracing for future global pandemics."[ii]
COVID19 exponentially amplified that disruption window of opportunity and simultaneously closed others.  To enter and lever the opportunities presented by this disruption window, consider that guidance of past successes may not be a reliable a way to navigate to future successes given the uncertainty of the new normal economy.
However, on navigating future pathways, for the innovative, passionate, and creative, entrepreneurs the options are unlimited! Jeff' believes that "Incredible opportunities still abound, as shifts in technology make it easier to consolidate information and create new platforms in industries where they don't yet exist"[iii].
Yes, this is our call to action for entrepreneurs – at all stages of life! Sure, there are risks, as in all things that we do in life – just think of the learning you will gain or share towards current or new ventures that will lead to a brighter future for you and society! So what are you waiting for?  
Sources
[i] Jeffrey Booth: The Price of Tomorrow: How The Economy Works, Part II: Creative Destruction page 47
[ii] Ajay Agrawal Speech Topic: Recovering From COVID-19: How to Prepare for a Post-Pandemic Economy https://www.thelavinagency.com/speakers/ajay-agrawal
[iii] Jeffrey Booth: The Price of Tomorrow: How The Economy Works, Part II: Creative Destruction page 53