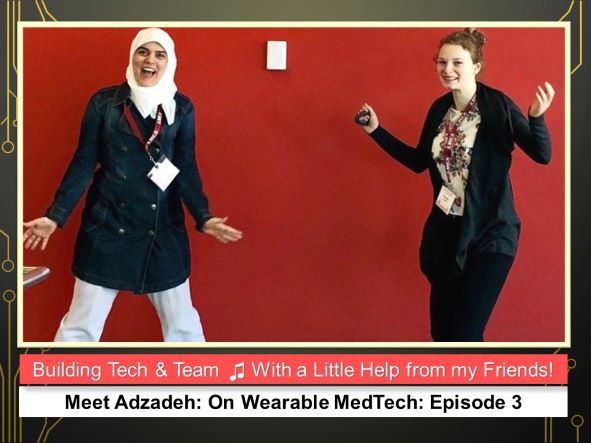 Remember all the times when you felt that things in your life journey did not go as planned…. then out of nowhere someone lent you a hand?  That is the story Azadeh tells about her journey when she decided to transfer her research into an entrepreneurial startup. She shares the tech and team challenges of building out the software, hardware and the AI solution for commercial application and on finding ways to do a Medtech clinical trial for her cuff-less blood pressure monitoring.  When one friend and co-founder left her leadership team, another friend later appeared and joined her team.
For many entrepreneurs out there in this new tech era, you can probably identify with her.  For others there is some truth to some of the lyrics by the Beatles song "With a Little Help from My Friends" https://www.youtube.com/watch?v=0C58ttB2-Qg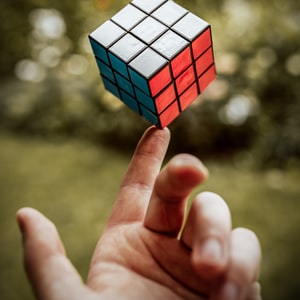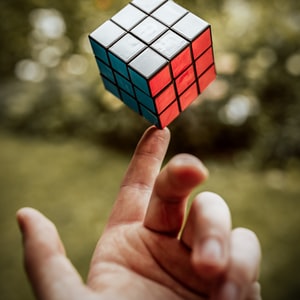 "Oh, I get by with a little help from my friends
Mm, gonna try with a little help from my friends
Oh, I get high with a little help from my friends
Yes, I get by with a little help from my friends
With a little help from my friends"
Not that Azadeh applied the lyrics in her journey, but we're sure that her friends and family provide appreciated synergy and energy!  So friends out there – help your startup entrepreneurs get by with a little help from their friends!
Check out her story – you just might start humming the tune before long!
About Azadeh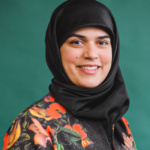 Azadeh Dastmalchi is the CEO of VitalTracer, a medical Startups that designs smart wearable medical devices. She is a Ph.D. candidate at Ottawa University, obtaining her MSc from the same university in Biomedical Engineering. In the last twelve years, her main field of research has been designing and developing medical devices, particularly vital signs monitoring ones and applied AI on bio-signals. She is one of the top 25 women of INFLUENCE RECIPIENTS 2021, Student Entrepreneur National Champion in 2021, a Canadian G20 Young Entrepreneurs' Alliance, a skilled leader, entrepreneur, business Planner, and a successful project manager. Azadeh raised $1M non-dilutive grants since April 2019. VitalTracer has been awarded several regional and national awards under her leadership, including Mitacs national entrepreneur award, CANNIE regional award on innovation product, Startup Canada award, and AGE-WELL Emerging Entrepreneur Award (COVID-19 Countermeasures).
Experienced Research Assistant with a demonstrated history of working in the higher education industry. Skilled in leadership, entrepreneurship Business Planning, Data mining and project management. Strong research professional with a Doctor of Philosophy (Ph.D.) in Biomedical Engineering focused on Smart Wearable Medical Device with Machine Learning and Deep Learning and AI Algorithms
About Vital Tracer



Their mission is to reduce the risk of cardiovascular disease through constant and continuous monitoring of all vital signs.  Their product is revolutionizing the world of prevention and early diagnosis in the field of cardiovascular research.