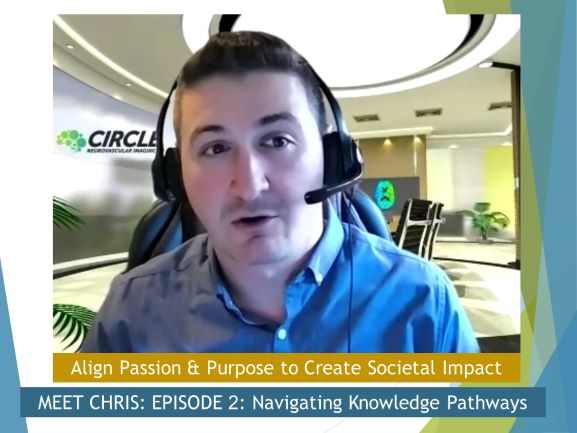 In Episode 2 Chris shares the pivots that he made to keep his postsecondary journey aligned with his passion and aspirations. He was hoping for a future career related to sports medicine and exercise physiology.  A few words of advice from a professor led him to narrow what was a broad spectrum of possible educational and knowledge pathways in neuroscience more aligned with concussion injury (we shared in Episode 1 that Chris was a hockey player) where he may be able to make a societal impact and to benefit people!
So then began his knowledge navigation journey! He started to focus his research and project activities to concussion injury, and as well started to build his network of people and peers who were focused on the study of the body and the brain as a whole – referred to more formally as health sciences.  So did Chris at that point  think or feel that he knew where he was going to end up on his education and eventual career development journey?  Many students may be wondering (as a result of COVID) if their current education pathway will line up and provide the skills and knowledge they will need  to land that dream job!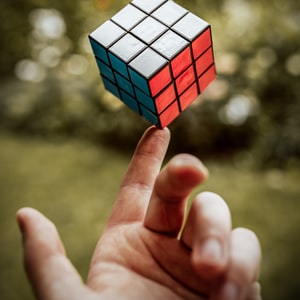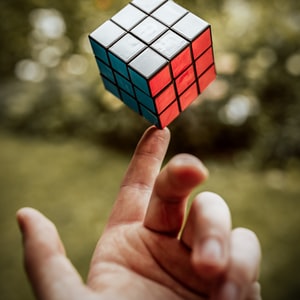 Take a peek at the video below to find out what Chris did –  and stay tuned for Episode 3!
Chris's Blog




It is hard to pinpoint exactly which activities contributed to where I landed, but I will say that skills and experiences gained through involvement in innovation activities at the university played a key role. Also, I leveraged a few networking contacts to put me in touch with key decision-makers in the new company which likely contributed as well. I heard someone say once that networking and participation in events/community doesn't guarantee success, but it sure does increase your surface area for success. I thought that was pretty interesting and have kind of made it my own motto.
About Chris Duszynski PhD
Director, Product Operations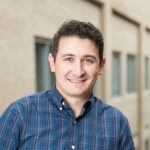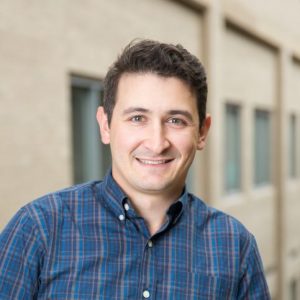 Chris completed his PhD in Neuroscience with a specialization in Medical Imaging at the University of Calgary. Throughout his studies he developed an interest in the innovation and commercialization of novel technologies in healthcare. He is driven by the ability to translate research and development into innovative technologies to positively impact patient care. Growing up in southern Alberta, Chris enjoys spending his free time in the outdoors camping, fishing, and hiking with his wife and Labrador retriever.
About Circle NVI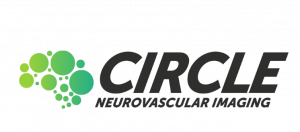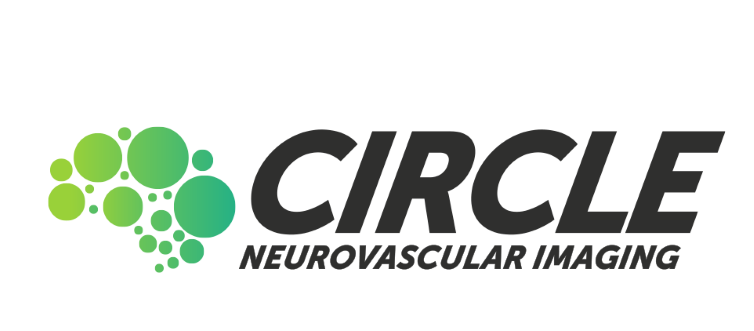 Circle Neurovascular Imaging (Circle NVI) is a Calgary-based medical imaging software company founded in 2019. The company was born through collaboration between Circle Cardiovascular Imaging (Circle CVI), a Calgary-based medical imaging software company and market-leader of cardiac MR post-processing software, and physicians at the Calgary Stroke Program. Circle NVI develops and commercializes software to aid in acute stroke management through advanced visualization, AI-based image interpretation, and stroke team communication. Circle NVI's mission is to enable transformation of the acute stroke care pathway through a simple, more pragmatic approach to image interpretation and team collaboration.