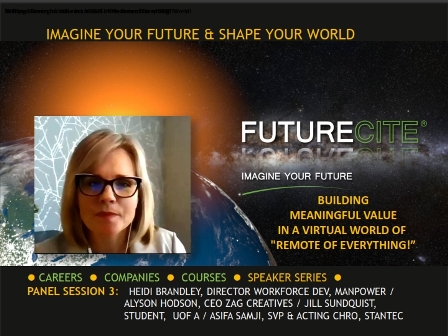 Meet Heidi Brandley, Director of Workforce Development, Manpower Alberta.  In this Episode, Heidi focuses on mentoring and on how protégés need to be the CEO of their own futures in this new virtual and remote of everything world!  Without the in-person networking events and meetings with potential employers, the onus is now on  Jobseekers and Career Navigators to self navigate to find the best match for potential mentors and employers – people who potentially align with their career pathway goals.
When COVID hit, there was no other option other than the virtual online tools for keeping up with your networks and personal relationships.  These tools now have become a lifeline for remote working and remote learning – and as well a mainstay for communicating with people and building meaningful relationships and connections.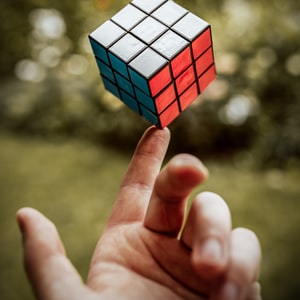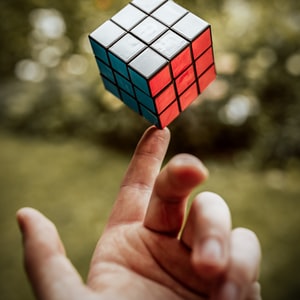 So how do you build meaningful relationships now with mentors and future employers?
For the full discussion in Video on Demand and in Podcast format on FutureCite GENXYZ THRIVES Speaker Series Panel Session 3, see https://futurecite.com/building-meaningful-value-in-a-virtual-of-remote-of-everything-world/ .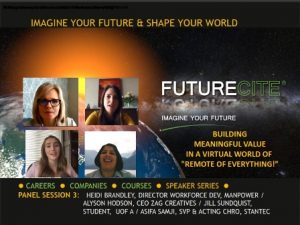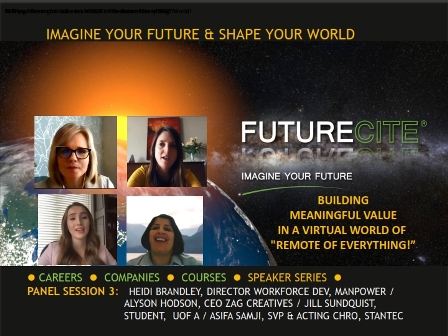 In GENXYZ THRIVES Panel Session 3, we explore ways for Jobseekers, Career Navigators, Employers and Educators to make the most of the tools that they select to create and broaden your networks!
Moderating this panel is Asifa Samji SVP and Chief HR Officer of Stantec.  Joining Asifa as panelists are panelists Heidi Brandley, Director of Workforce Development, Manpower, Alyson Hodson, CEO of Zag Creative, and Jill Sundquist, Student, Uof A (Commerce).
About Heidi Brandley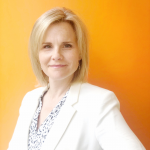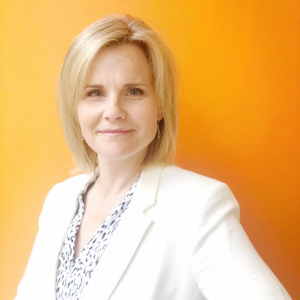 As Director of Workforce Development at Manpower Alberta, Heidi develops highly effective and industry-focused training and employment programs across Alberta with the purpose of upskilling Alberta's workforce to meet the current needs of industry in a variety of sectors including technology, trades and supply chain. Heidi leverages strategic partnerships with government, post-secondary institutions and industry in order to maximize the potential of Alberta's talent pool while preparing Albertans for the ever-changing world of work.
About GENXYZ THRIVES!




This 2020 virtual conference was made possible by presenting partners FutureCite Inc, Canada / Alberta Partnership Grant Fund, and our in-kind partners, the Edmonton Chamber of Commerce, MacEwan University and NAIT.  Participating organizations included Deloitte Canada, Transpod, Stantec, E&Y, RBC, Global Public Affairs, Edmonton Global, Jobber, Chandos Construction, Improbable, University of Alberta, Manpower, Fairmont Hotel MacDonald, and ZAG Creatives.