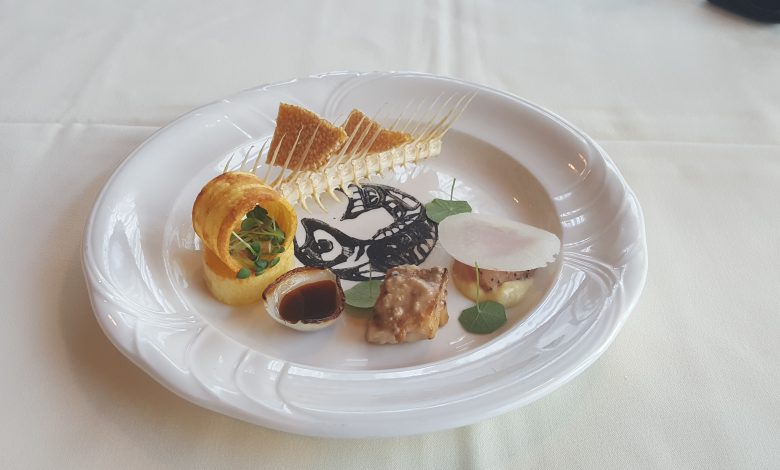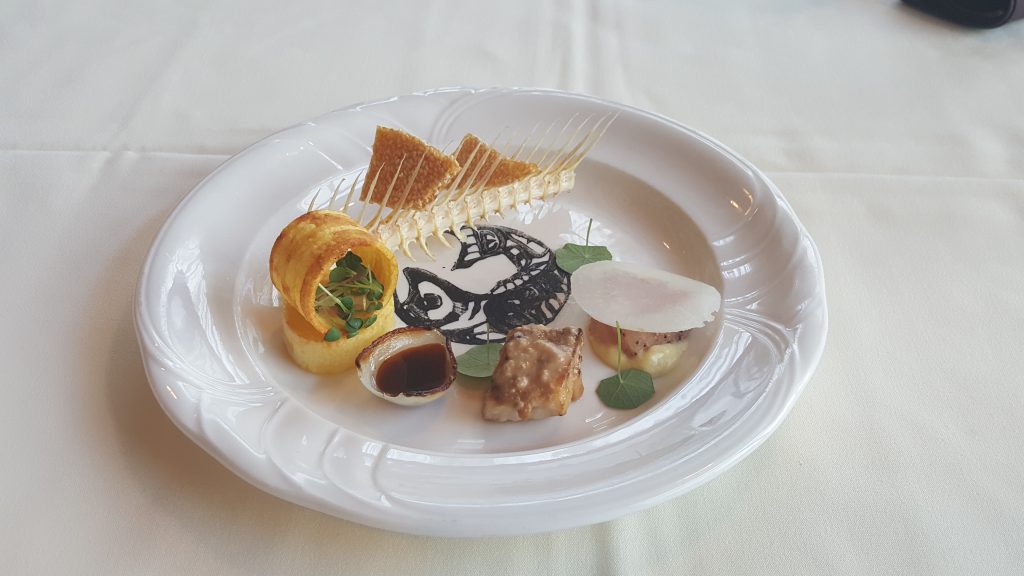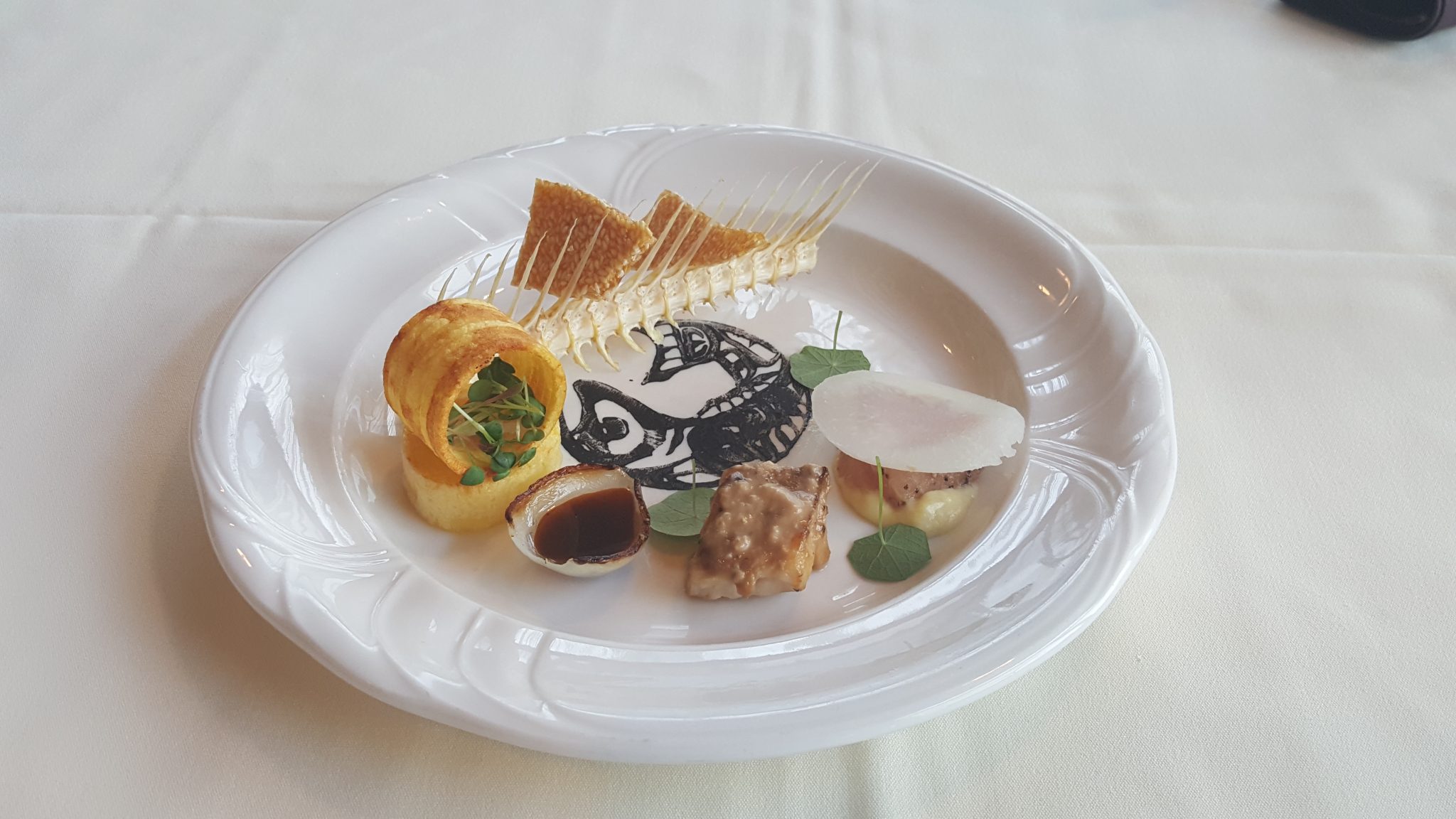 Cultures celebrate traditions through their stories, events and central to all of that, the food that they source, harvest, prepare and share. Shane's discovery of his Indigenous Metis heritage opened a new page in his life to exploring Indigenous cultures.  Here in this photo, he shares his interpretation of the Haida Gwaii through his culinary context and creative expression through food.
 "I wanted to embrace the warrior spirit on a plate…but not look fierce…but beautiful". Chef Shane Chartrand, Owner SC Restaurant, River Cree Resort & Casino, Alberta.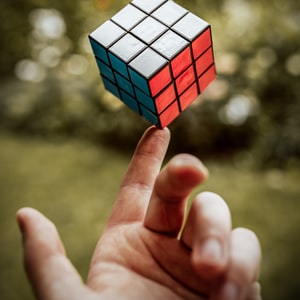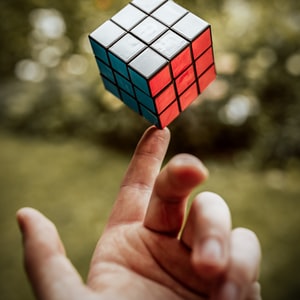 About Shane Chartrand
Shane Chartrand grew up on an acreage throughout his childhood, where he was taught by his parents to grow and respect food. Shane. Shane was adopted by a Metis family at an early age, and discovered his Cree First Nations heritage at age 29.  Shane has taught cooking classes to Indigenous youth, remembering that success is not just dependent upon credentials and experience, but also how much one has to offer back to the community. Now, years past, Chef Chartrand has won numerous awards in various culinary competitions and has been featured in over 30 different news columns, a dozen North American Magazines, as well as Magazine cover features. His words simply put…"Cooking is all I have ever done! I still want to see, learn, do, and cook, more!"  Shane is the Chef/Owner of SC Restaurant at the River Cree Resort & Casino, Alberta.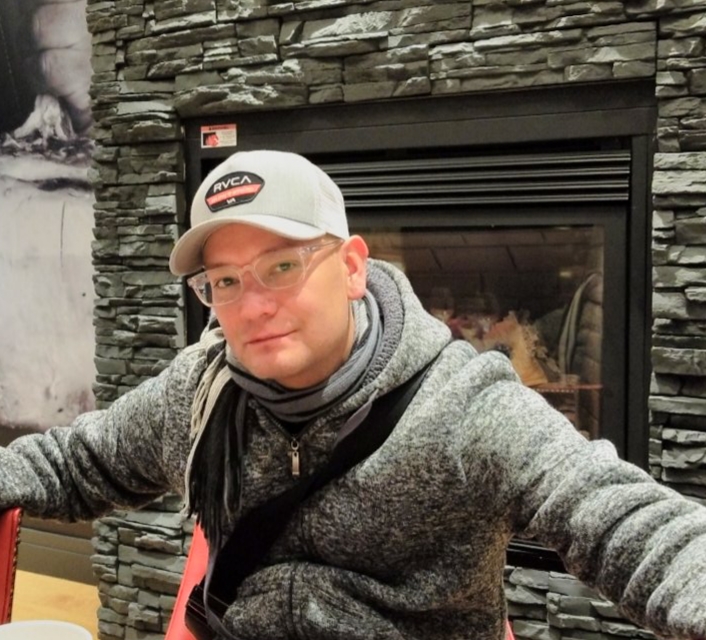 About Haida Gwaii
Haida Gwaii, also known as the Queen Charlotte Islands, is an archipelago off British Columbia's west coast, in Canada. Wildlife-rich Gwaii Haanas National Park Reserve and Haida Heritage Site includes remote islands and temperate rainforest. Centuries-old totem poles stand in the remains of the Haida Nation village known as SGang Gwaay Llnagaay. Naikoon Provincial Park, on Graham Island, has trails and beaches.