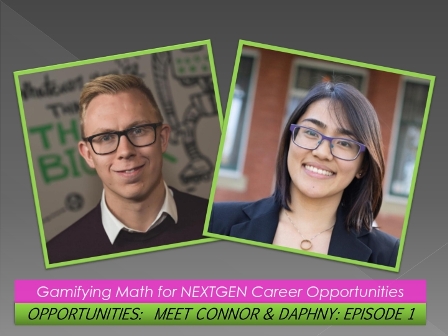 COVID 19 has created a raft of new challenges in remote learning for students.  Much of the recent focus and continuing focus is on whether or not to send students back into in person classrooms or to continue with a remote learning model or a combination of both as a hybrid model.
In post secondary organizations they have advantages of prior use of remote learning (then known as distance learning) and protocols for managing delivery or programs.  However for K-12 (kindergarten to grade 12), the rigour and early adoption of remote learning for class courses has not been as robust.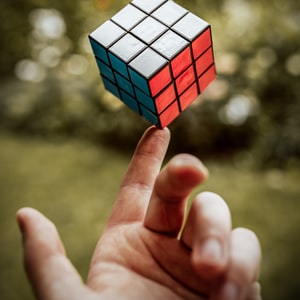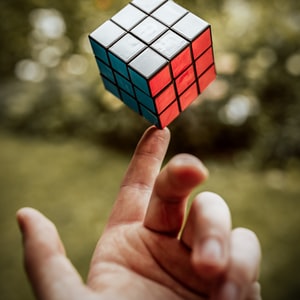 As well, parents of K-12 students still have a key role to play in "home assignments" courses where they are comfortable and familiar with subject matter to help with home assignments – that is until such courses as math and calculus appear!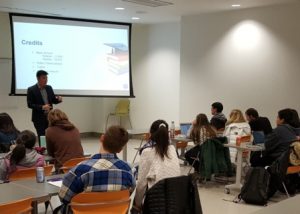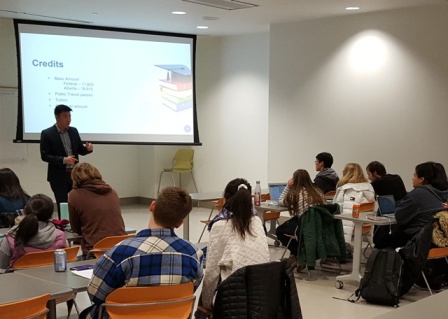 Only 27% of students leave high school as financially literate, and only 20% of teachers are comfortable delivering financial literacy content. These are the very courses that help prepare students for financial literacy, and provide a key to advance a student's knowledge for post secondary learning in STEM (science technology, engineering and math), and for their real life that lies ahead for future occupations!
Enter Connor and Daphny, who decided to create a software platform that enables K-12 teachers to engage and deliver gamified learning remotely to their students.
In Episode 1, Connor and Daphny share how their common passion to improve financial literacy and open  future opportunities for next generation led to the creation of Financiio!
Stay tuned for Episode 2 on their Eureka moment and early pivot in the development of Financiio!
About Finaciio



Connor Hastey-Palindat and Daphny Budaz founded Financiio in November 2019. Financiio is a learning management platform for teachers to empower students to become financially literate. Financiio's focus is to break the financial illiteracy cycle, make learning personal finance fun, and help reduce the financial burden of future Canadians – working with high schools across Canada to help implement better financial literacy, career and university prep training, and mental health resources with their software. Financiio offers bite-sized learning videos, gamified activities, and learning assessment metrics for teachers. In-person lesson plans are included as well to supplement the online content.  Financiio is building a proprietary, custom learning management platform  for use by Financiio  school district clients.
About Connor Hastey-Palindat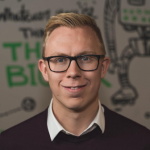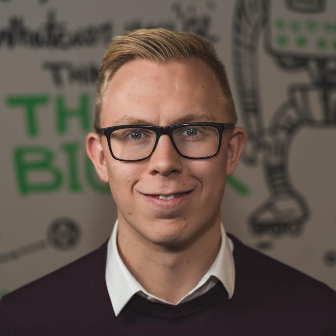 Connor Hastey-Palindat is a recent graduate with a Bachelor of Commerce degree from the Alberta School of Business. During university, he focused on social innovation, technological disruption, and entrepreneurship, as well as providing leadership and advocacy efforts to student organizations with 40+ members.  Over the last year, he worked at Startup Edmonton to build their presence in the city and their campus engagement program, Students at Startup. Connor has been heavily involved in the innovation ecosystem in Edmonton and founded an EdTech startup to address the gap in the financial literacy space in Canada. Connor has also coached several teams competing in business competitions to win national titles and served as the Chair of the Enactus UAlberta Advisory Board. He currently mentors youth entrepreneurs through the League of Innovators.  He is currently building a digital platform to empower teachers to give financial skills to the next generation of Canadian youth and working with the University of Alberta Business Alumni Association to build networks across the globe of business alumni.
About Daphny Budaz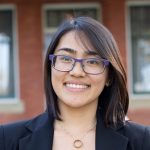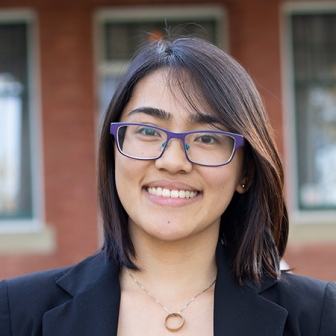 Daphny Budaz is currently a Bachelor of Commerce student at the University of Alberta. She studies operations management and sustainability while dabbling in entrepreneurship in her free time. She has worked and volunteered for numerous non-profits in various roles – including HR, marketing, and communications. During this time, Daphny continued to advocate for innovative solutions to address the social issues in her community. Over the last year, Daphny and her colleagues founded an EdTech startup, Financiio, a digital platform to empower high school teachers to help students become financially literate. She has been involved with communities, such as the League of Innovators, DMZ Basecamp and Startup Edmonton, to learn the unfiltered and gritty life lesson from experts and fellow entrepreneurs.
Although it's a bumpy road, she continues to pursue her business while finishing her last year of university. However, she occasionally takes breaks from addressing the gap in financial education by conversing about her roots on her podcast.