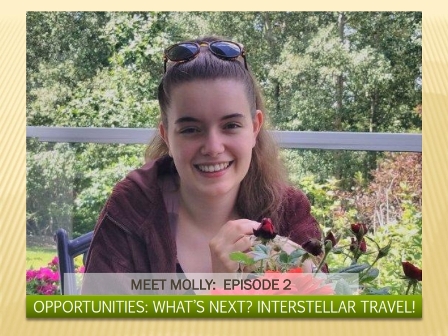 In Episode 2, we follow up with Molly on what fuels her passion in space travel, and in particular deep interstellar travel! For now it means space travel using interstellar rockets and satellites as proxies!
So why is she is studying mechanical engineering?  Molly was inspired by Jenni Sidey who just happens to have a BSc in mechanical engineering and a PhD in combustion – an astronaut recently recruited by the Canadian Space Agency! Jenni is also a role model for young women considering technical careers in science-related fields.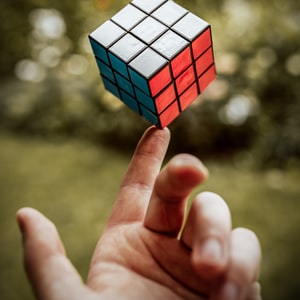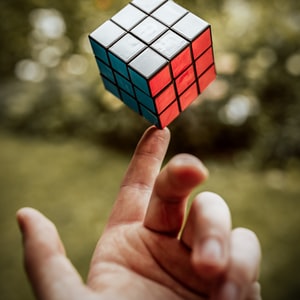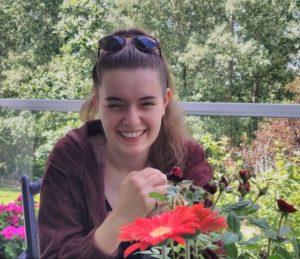 But wait! Local mentors are also important to Molly!  The team lead at AlbertaSAT, is helping Molly by opening different opportunities for her to explore, and navigate in a direction that aligns alongside with her aspirations in Interstellar Travel – for now by building and deploying satellites and rockets as a proxy for space travel!
Who knows – she may just one day launch "Starwoman" to coast "orbit side" with "Starman" @Tesla @SpaceX one day!
Go on…. take a leap and follow your dreams! Molly sure is!
About Molly French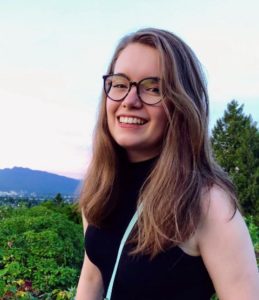 Molly is entering her fourth year of Mechanical Engineering at the University of Alberta. Passionate about aerospace engineering, she is the Mechanical Lead for AlbertaSat, a student-run satellite design group. AlbertaSat is currently working on three satellites to be launched from the International Space Station in early 2022, as part of the Canadian CubeSat Project. For the past year, Molly has also volunteered for the Female Engineering Mentorship program, through which she serves as a mentor for girls in high school who are interested in maths and sciences. Molly plans on pursuing a career in the aerospace industry, with hopes of advancing the ways we think about space exploration.