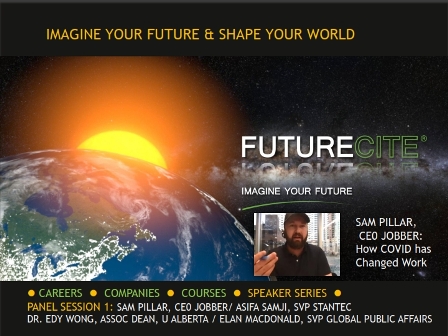 What will workforce opportunities look like in 5 years?  Everyone has been impacted from shifting occupations to new skill demands.  In GENXYZ THRIVES Panel Session 1, our panelists focus on two key elements:
How has COVID, and Remote Work disrupted industry sectors, and secondly,
how has COVID and global geopolitics on supply chains impact job security and company viability!
In the full Panel Session 1, Moderator Elan McDonald VP Global Public Affairs, Sam Pillar CEO Jobber, Asifa Samji SVP & Acting CHRO Stantec, and Dr. Edy Wong Assoc Dean University of Alberta, share takeaways for our viewing audience to apply to their own situations in looking to thrive beyond COVID19 and remote work, and the impact of a shifting global supply chain.  See FutureCite Speaker Series Panel Session 1: https://futurecite.com/what-will-workforce-opportunities-look-like-in-5-years/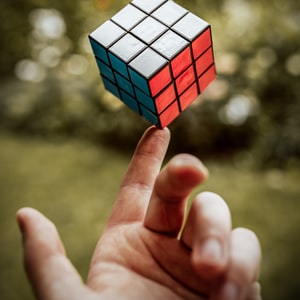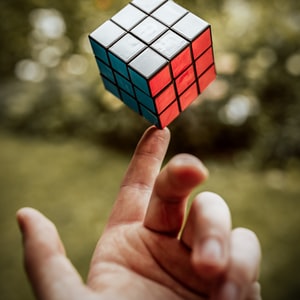 In this Feature Sneak Preview of our Speaker Series for Panel Session 1, (replays from GENXYZ THRIVES Conference),  we provide a short preview into Sam's insights on how COVID, remote work and technology has changed work for clients and people at Jobber.
Sam Pillar, the CEO of Jobber enables thousands of small and medium sized companies in the trades and non-professional workforce to transition into the digital world of with the use of online tools. Sam shares the trends he has observed in current industries and what the future trends emerging in these sectors.
About Sam Pillar

Sam Pillar is the CEO and co-founder of Jobber, a venture-backed home services software company that helps people in small businesses be more successful. In 2011, Pillar and Forrest Zeisler launched Jobber, growing it to over 100 employees today with tens of thousands of users in over 45 countries.
About GENXYZ THRIVES!



This 2020 virtual conference was made possible by presenting partners FutureCite Inc, Canada / Alberta Partnership Grant Fund, and our in-kind partners, the Edmonton Chamber of Commerce, MacEwan University and NAIT.  Participating organizations included Deloitte Canada, Transpod, Stantec, E&Y, RBC, Global Public Affairs, Edmonton Global, Jobber, Chandos Construction, Improbable, University of Alberta, Manpower, Fairmont Hotel MacDonald, and ZAG Creatives.