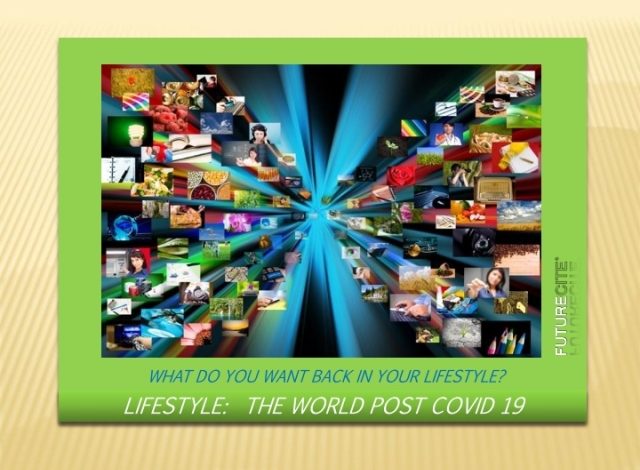 All over the world while trying to stay safe at home from COVID 19, people are yearning to experience their most favourite things to do – like Malcolm Gladwell who sees coffee shops as places of inspiration where he does his writing  and watching of people going about their daily lives and bustling in the streets of NYC.  (Munk Dialogues April 9 2020 https://munkdebates.com/dialogues/malcolm-gladwell ).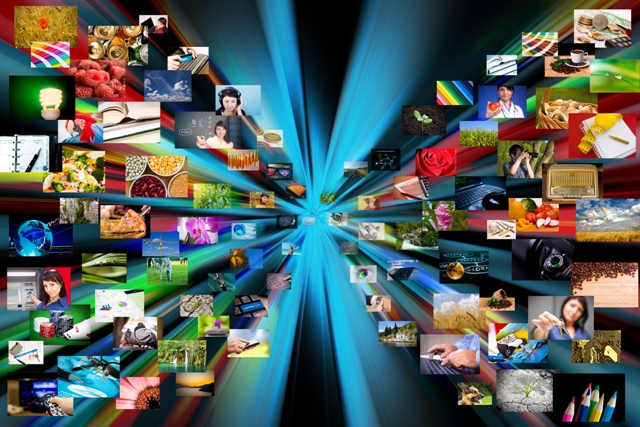 As countries and jurisdictions begin with caution to open  their respective economies in stages, citizens, communities and companies look with anticipation to reconnect in a tactile world outside of their homes and remote workspaces.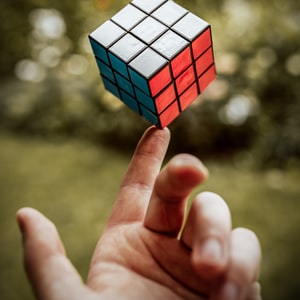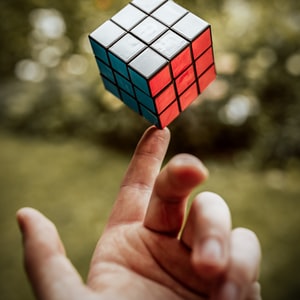 Are you one of the many who are ready to "decamp" to find normalcy back in how you live your lifestyle?
If so, mother nature is making it a bit easier with spring on the horizon –  bringing outdoor patio life and gardeners.  With the sun shining on your back and greenery popping up, as you turn your eye it's a feast for the soul.  It's an easy way to  brighten up your pace of life, and to forget about the winter blahs and dust off the summer toys that we so carefully packed away last year – like boats, bikes, ATVs and ok even the dreaded lawn mower.  Sorry guys I know that you were thinking of beers and barbecues – and yes coming up shortly!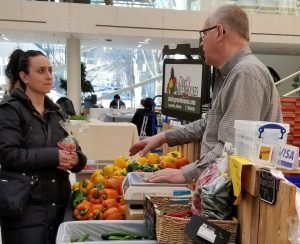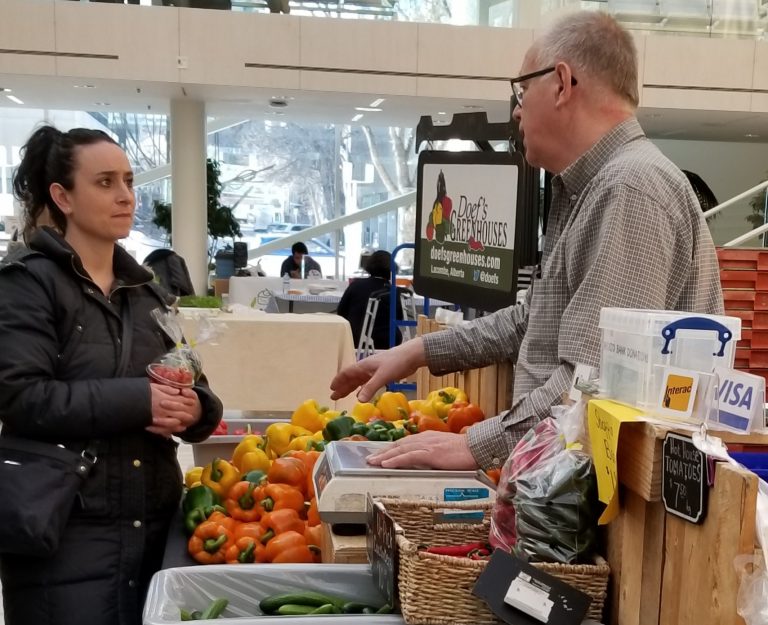 So do you want to play in your own backyard and try your hands (ok gloved) at urban farming? Want to try to grow your own veggies, herbs and fruits on your balcony or in containers?  Imagine weeks later biting into warm cherry tomatoes or strawberries while you watch the sunrise and sunset – well the greenhouses are beckoning you.  Or maybe you'd rather visit an urban farmer and wander over to your local farmers' market.  What would be the first things you would want to buy grow or buy ready to eat?
Food speaks to us as humans.  Is this why we  need to fill that insatiable desire to eat (even during Zoom, Skype, Hangout  meets), and especially while we are isolating at home?  Some of you are becoming  resident chefs spinning out that perfectly formed pasta, kneading that loaf of sourdough bread – and eureka, discovering that the dough complies with your best intentions for that proud Instagram moment!  Soon we will be able to experiment with our new palates outside of our homes.  Food vendors and markets will have open arms to greet you (with proper social distancing et al), to be followed soon by the opening of your local restaurants.
Curbside can cut it only so long, as restaurant owners long to see their patrons back in their restaurants – to savour the aromas, feel the vibes of people and watch the expressions on their faces as they devour culinary creations.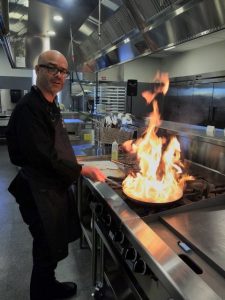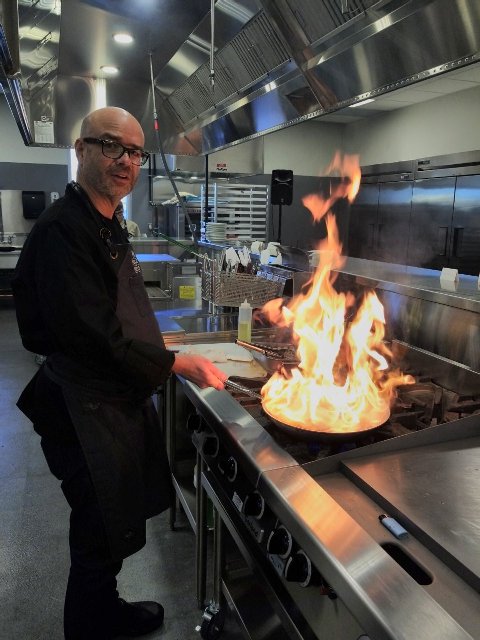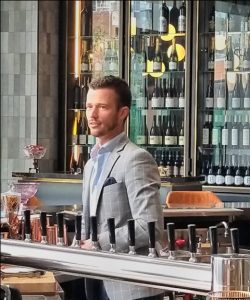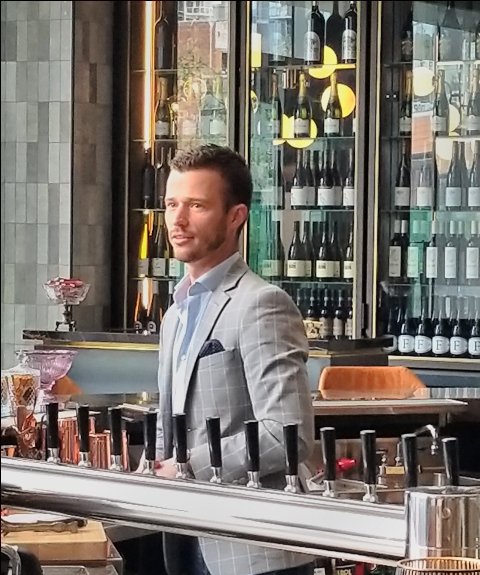 You can still hear the distant pop of corks and caps, and the clinks of glasses and plates –  along with the errant whiff of smoke from sizzle that finds its way from the kitchen to your table.
But now we have consumed all that food (ahem some being proxies for nutrients) it's now time to take stock of keeping healthy and fit.  What have you been up to keep healthy and well? Remember that gym equipment you ignored? Head outside where you can pull on those sneakers and meander outdoors to get your steps on the park trails (with or without your four legged pals), or roll away on your bikes and even pull out those iron sticks they call golf clubs to whack a few ball (stress management 101)!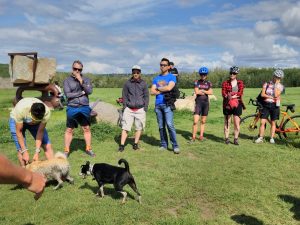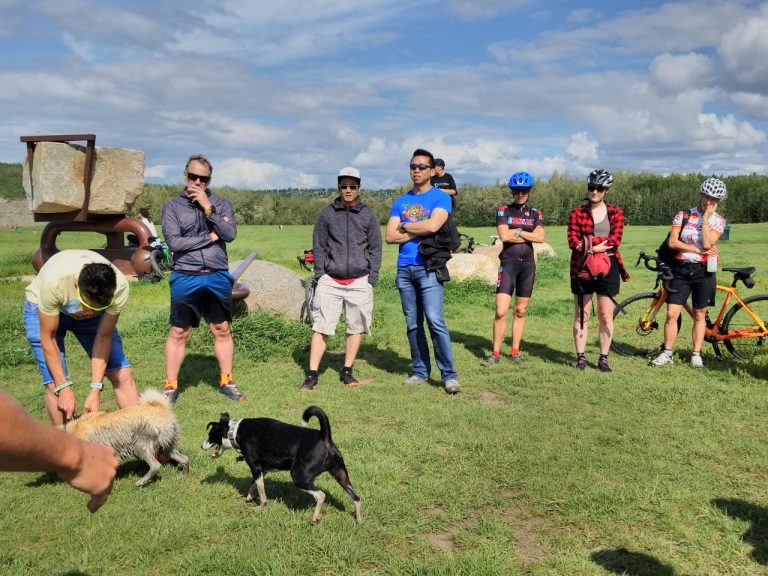 Participate in sports as a viewer or as a player?  So what team sports do you miss the most? Baseball, soccer football, hockey?
A late hockey season may still materialize however without live audience in the arena, and iconic players like Connor McDavid are sweating it in gyms  – ready for the call. Large venues for sports and entertainment may still have to wait.
Want music? So maybe take up banging the pots and pans to herald our healthcare heroes.   Not your type of lifestyle experience?  So maybe listen to the many virtual charitable concerts featuring celebrities like Cold Play, Lady Gaga, Bryan Adams, Sarah MacLachlan, and Ryan Reynolds.  Hmm… Ryan sings?  We had incorrectly assumed that he was a superhero who hangs out on bridges, and more recently asking people to help Hayley Wickenheiser raise funds for healthcare PPE.  Or perhaps you may prefer singing tunes in the shower –  yes, Josh Groban  asked viewers for tunes to sing in a shower on social media.  Yep really!
Looking down the road  for exotic travel experiences?  Well airlines and hotels will be wooing you back – to use up those credits for cancelled flights and stays during COVID 19, with maybe more perks for the getaway you deserve.  And we know cruises may not be your first choice initially.  So where are you thinking of spending your next vacation?
We'll be on the lookout to feature stories from you  – on what keeps you going now and in the upcoming Post COVID Era, "no matter which way it slides"! 
Taking a cue from Drake, as he says in his Toosie Slide video – filmed from his so very awesome Canadian home: (https://www.youtube.com/watch?v=xWggTb45brM)….
"It go, right foot up, left foot slide
Left foot up, right foot slide
Basically, I'm saying either way, we 'bout to slide, ayy
Can't let this one slide, ayy"
Well said Drake, Well Said!