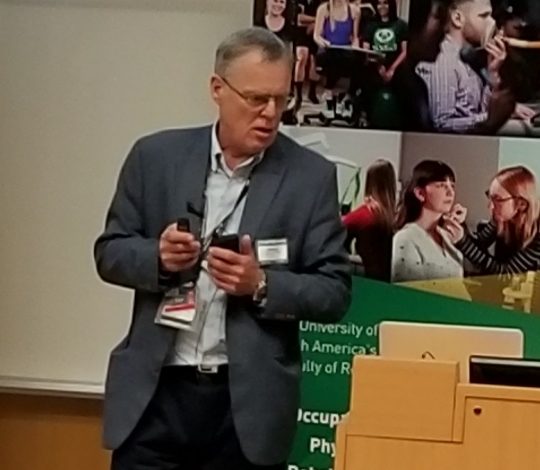 In the previous Episode 1,"From Bricolage VR to the Robotics Lab", Dr. Martin Ferguson-Pell spoke of two streams of VR: "The second stream will create remarkable immersive, extended reality experiences that integrate sophisticated graphic design, animation and artificial intelligence to produce highly interactive experiences where the user is able to move spatially in the simulation. In the future, these systems will add authentic audio, haptics and other sensory experiences so that the user believes they are present. "
Here In Episode 2, we focus on the second stream of exploring VR technology applications with inter-disciplinary teams at the Alberta Robotics Lab, and in collaboration with faculties of medicine and rehabilitation medicine. Dr. Martin Ferguson-Pell addresses pragmatics as a key and critical component in the development of truly authentic and interpersonal VR experiences in healthcare.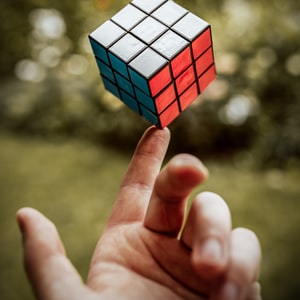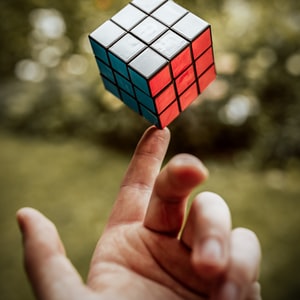 So what exactly is Pragmatics? Pragmatics is defined as "a subfield of linguistics and semiotics that studies the ways in which context contributes to meaning. Pragmatics encompasses speech act theory, conversational implicature, talk in interaction and other approaches to language behavior in philosophy, sociology, linguistics and anthropology. "Source Wikipedia
In short, Pragmatics is a core component to creating truly immersive and interpersonal experiences in VR – with focus to real life applications in healthcare.
About Dr. Martin Ferguson-Pell
Dr. Ferguson-Pell is a biomedical engineer and credentialed clinical scientist. He has dedicated his academic career to the study of secondary complications of physical disability and studying underlying causes to reduce their incidence. He designed and developed a new Rehabilitation Robotics Laboratory in the Edmonton Clinic Health Academy and uses virtual reality systems to simulate the biomechanical and physiological conditions faced by long-term wheelchair users and elite wheelchair athletes. This work includes the development of a novel approach to analyzing EMG from upper extremities and shoulders using wavelet + principal component analysis integrated into an FPGA system. The system can identify and measure, in real time, muscle fatigue and changes in muscle recruitment patterns
About the University of Alberta Robotics Lab
The Rehabilitation Robotics is an inter-disciplinary research group focused on improving quality of life through robotics and technology. Their research focuses on wheelchair biomechanics, new technologies to assess spinal structure and function, assistive robotics and virtual reality in rehabilitation medicine.