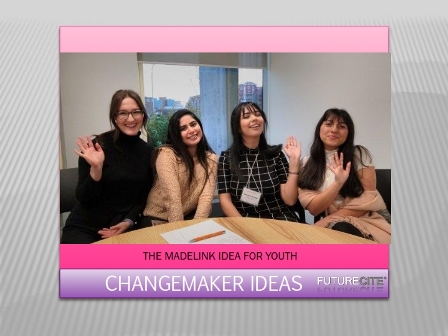 As students finish their 2019 learning, they look to what's ahead as they kick start their 2020 year, and think about what's next in future job and career prospects. Some will continue their post secondary education, and others will wonder if their current learning pathway will still be relevant when they complete their studies, as AI is changing the skills and experience needed to enter and compete in the job market.
So when the opportunity arose to collaborate on ideas with post secondary students and alumni, FutureCite chatted with Madelink ( one of the finalists from the RBC Youth Changemaker Challenge in 2019) on their idea to improve youth employment.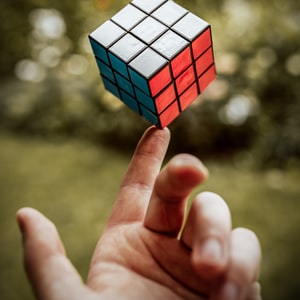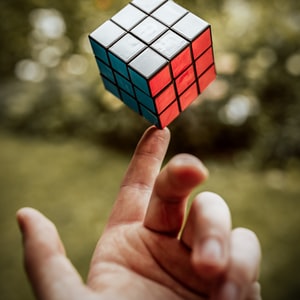 Here's who they are and what they have to share with you!
Their Student Team:
The Madelinke team included students from three post secondary institutes: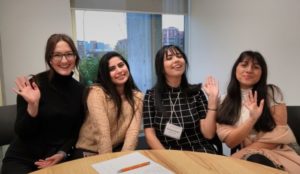 Tara Goodwin (NAIT Polytechnique)
Bani Dang (MacEwan U)
SuMaya Ghalab (U of A), and
Laura Mosquera Pava (U of A)
(Left to Right)
Their Challenge:
The Madelink team identified high unemployment rate of Youth in Edmonton as their challenge.
Their Idea:
The Madelink team idea focused on developing an inclusive network of both post secondary and non post secondary students as its audience. Their project will be differentiated from the competition by providing a more comprehensive approach than a typical recruitment service between employers and students.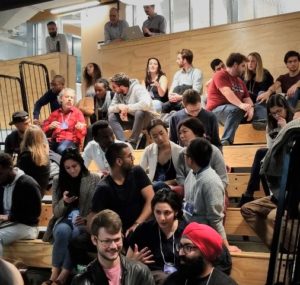 About the RBC Changemaker Challenge
The RBC Changemaker Challenge is a fast-paced and high-energy event where post-secondary students and alumni collaborate to generate ideas to make Edmonton the best place for youth to work and live! The event was held at Roundhouse, MacEwan University.
The Conference was hosted by MacEwan University in partnership with the RBC Future Launch, University of Alberta, NAIT, and Concordia University. Student teams worked with one another and community leaders to come up with ideas and solutions that respond to the 2019 Youthful Cities Urban Work Index Report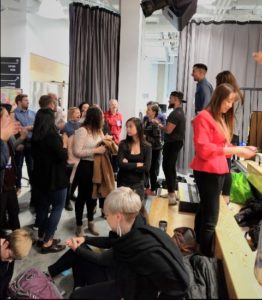 About The Candidate Teams
Twelve participants from each institution in Edmonton were encouraged to participate. Teams were made up of students and alumni from the different institutions.
About The Youth Challenge Ideas
The Students worked in interdisciplinary teams to identify and develop ideas to make Edmonton the best place for young people to live and work. They gathered input and expertise from community leaders in the private, non-profit, and academic sectors throughout the day.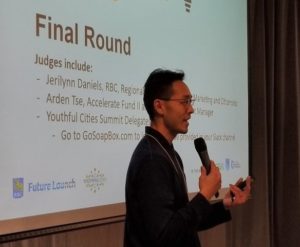 About the Panel
From the team presentations, finalists were selected by a volunteer panel (a RBC representative & a Community Leader).