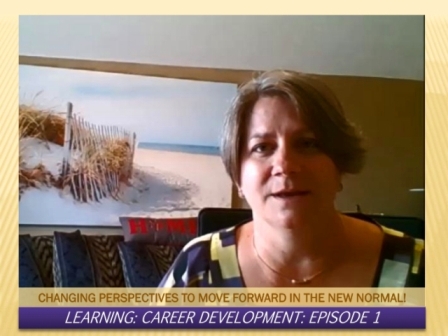 This is a period of transitioning from past to the future for both parents and future students, and given the seismic shifts in the post COVID19 global economy – a period of questions about future careers and of future job security!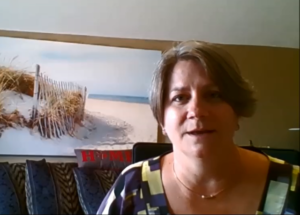 Questions abound on how the NEXTGEN, in planning for their future careers, will need to balance their personal interests and passions with the market demand for new skills, capabilities, training and experience.  As well the NEXTGEN will also need to consider the viability and the sustainability of their preferred industry work environments –  as industry sectors shift and evolve into a new normal era, post COVID 19. Employers will be looking for people who bring a mindset of creative thinking and problem solving and the capability to shift roles as the industry evolves –  an open mind for continuous learning to acquire key skills to work with automated and AI enabled industry work environments, and robotics.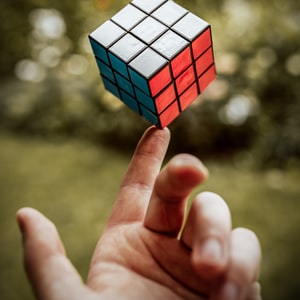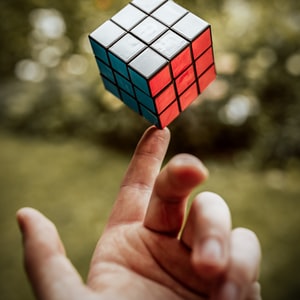 In Episode 1 Cori Foged shares advice with the NEXTGEN, and provides insights and perspectives from her mentoring and coaching experience in post secondary and industry work environments!
Cori's Blog
Disruptive Innovation – two words that are used in the business world to describe a paradigm shift in the business model for a sector.   Over the past years, disruptive innovation has been the darling of the business world and articles, TED talks and business books have been created to help organizations capitalize on the new and emerging future.  Think about Netflix and Blockbuster, Uber and Taxi services, AirBnB and hotels.  All are examples of disruptors.
Fast forward to this year when COVID-19 had most of us working (or not working) from home starting in March.  One could make the argument that COVID was a disruptive innovation but perhaps not one of our choosing.  Suddenly, organizations had to find other ways to pursue their businesses as the models and assumptions they used in the past no longer worked.  Within the span of a very short period, we had the opportunity to see those companies that are critical to the survival of our species (e.g. food), the necessity of internet conductivity for all we do, the fragility of our supply chain and the importance of growing and producing the necessities of life in a local context.   Suddenly, our truckers, grocery store clerks and farmers became our heroes.
What does this all mean for my career direction you might ask? It is about opportunity and control.   What we have known has been shaken up.  The predictability of things is now in question and we can feel scared and afraid but there is another emotion to explore and that is hope.  The rules that guided business and the world are shifting and now is a great time to think about what is possible and chances are you can make it happen because what we said we could not do before might now be a possibility.  You may not have control of the world, but you do have control of yourself.   There are occupations we need that are not even invented yet but if you are the first one to think of the need or the problem to be solved, you will be the leader in the future.  Just think, 30 years ago, if you had told someone there would be something called a webmaster, people would have looked at you funny.  Now the word is common language.
So, lift your head up, look around and vision how you would like to see the world and then be the instrument of that change in the work you do.
About Cori Foged BA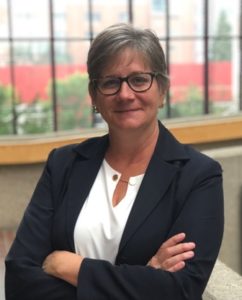 Cori is the Director of Career Education and Coaching Alberta School of Business, University of Alberta. She brings 20 years of experience working in the career development field specifically in higher educational settings with a focus on work integrated learning (WIL) and skilled in strategy, career management, student development, employer engagement, and operations management.  She has ideas – lots of them. Generating ideas is as natural as breathing to her, and rarely is she at a loss on what to do next, which makes strategy a fun game to play. Cori also likes to implement – whether it is a mentorship program, a wellness initiative or development of leading edge career content, there is always something on her list of things to do, articles to read or actions to take.  She is a political and economic junkie. Last but not least, to Cori people are the best.  For her, people make it all worthwhile.