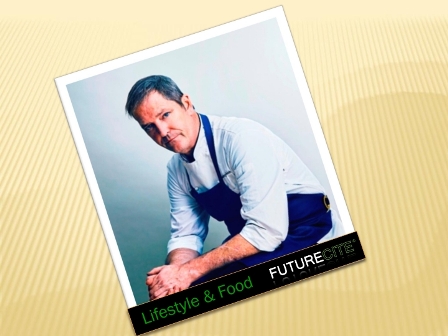 Chef Anthony sees Braven's Smoked & Chargrilled Half-Chicken with grain & charred corn pilaf, lemon, garlic grilled greens as his choice for Bobby Flay. Braven Restaurant is located in the new JW Marriott Hotel ICE District, Edmonton, Alberta.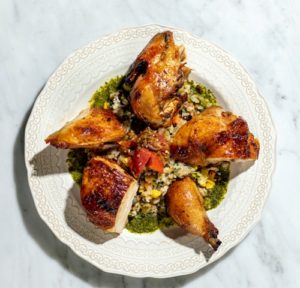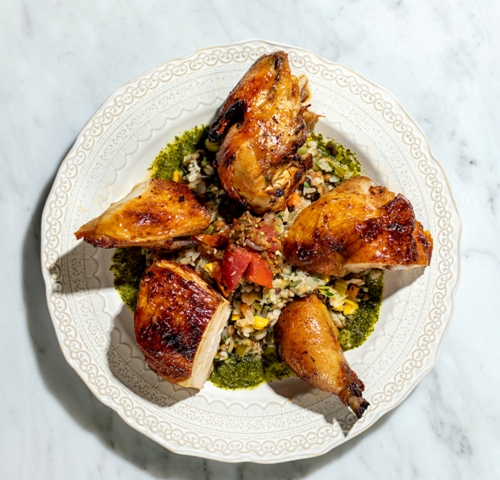 So the Invite is out Bobby Flay….BOOM!!!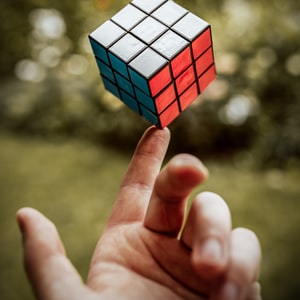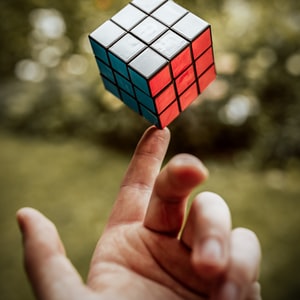 About Anthony Walsh
Corporate Executive Chef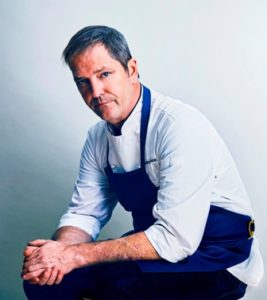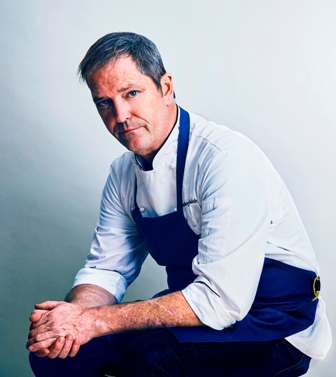 One of Canada's most highly revered and respected chefs, Anthony Walsh is the Corporate Executive Chef of Oliver & Bonacini Hospitality. In this role, Chef Walsh oversees the culinary direction of all properties in the diverse O&B portfolio, including the restaurants, the event spaces and the catering arm. More specifically, he ensures every menu reflects the specific flavours and characters of the many unique venues. For Chef Walsh, defining Canadian food and elevating it to the world stage is not only a top priority, but a passion.
Prior to his appointment to O&B's Corporate Executive Chef, Chef Walsh served as Executive Chef for the iconic Canadian restaurant Canoe. There, his leadership, unrivaled culinary craftsmanship and visionary sense for haute Canadian cuisine played a vital role in the restaurant's meteoric ascent on the country's fine dining scene. Quickly recognized by media, foodies and the culinary world, the restaurant earned four stars in Toronto Life magazine, was named Best New Restaurant by The Globe and Mail and Where Toronto magazine, and ranked #3 in Gourmet magazine's list of Top Tables.
Prior to joining O&B, Chef Walsh opened JAW, a boutique restaurant in Toronto's Queen West neighbourhood, which received unanimous critical acclaim for its inspired fresh market cuisine and frequently changing menu. It was his work at JAW that caught the attention of local restaurateurs, Peter Oliver and Michael Bonacini, who then brought Chef Walsh onto the O&B team in 1996.
Over the course of his career, Chef Walsh has won critical acclaim by national and international media and has received numerous awards, including gold medals from Taste of Canada, Black Box, Salon Culinaire and the Ontario Hostelry Institute. He has been a featured guest chef at James Beard House, and has cooked for a number of notable dignitaries, including Canadian Prime Minister Brian Mulroney, U.S. President George Bush, and Princess Diana. In 2016, he was named Chef of the Year by Foodservice & Hospitality Magazine as well as one of Toronto Life's Most Influential People.
About JW Marriott Hotels & Resorts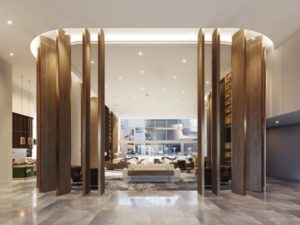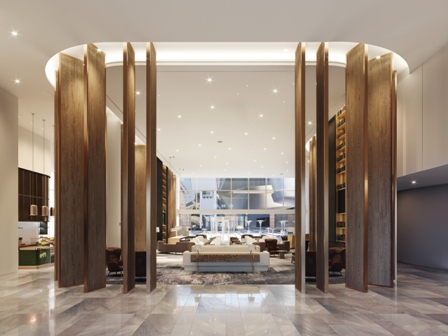 JW Marriott is part of Marriott International's luxury portfolio of brands and consists of beautiful properties and distinctive resort locations around the world. The impressive array of award-winning hotels cater to sophisticated, mindful travelers seeking The JW Treatment™ – the brand's philosophy that true luxury is created by people who are passionate about what they do. These experiences help guests to be fully present, foster connections and feed the soul. Inspired by the principles of mindfulness, JW Marriott is a haven designed to allow guests to focus on feeling whole – present in mind, nourished in body, and revitalized in spirit – through programs and offerings that encourage them to come together, act with intention and experience every moment to the fullest. Today there are over 80 JW Marriott hotels in more than 25 countries and territories.