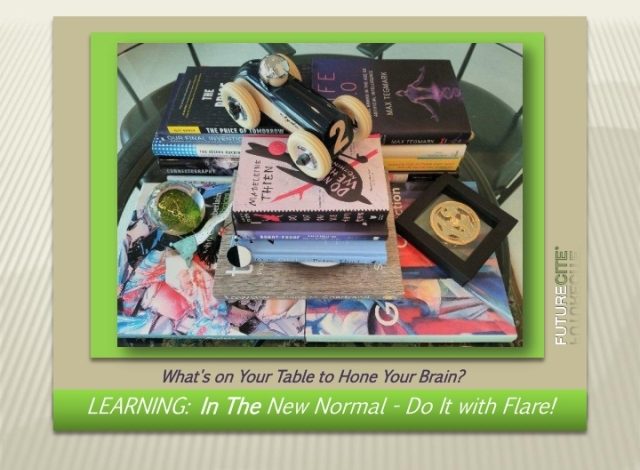 In the past months, you've probably had time to master every type of bread or pasta (and bought new gadgets for the kitchen) as a way to pass time away from your mobile devices and hours of streaming flicks – a great way to both nourish and ok expand the soul of your body!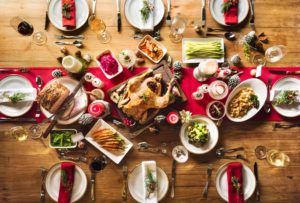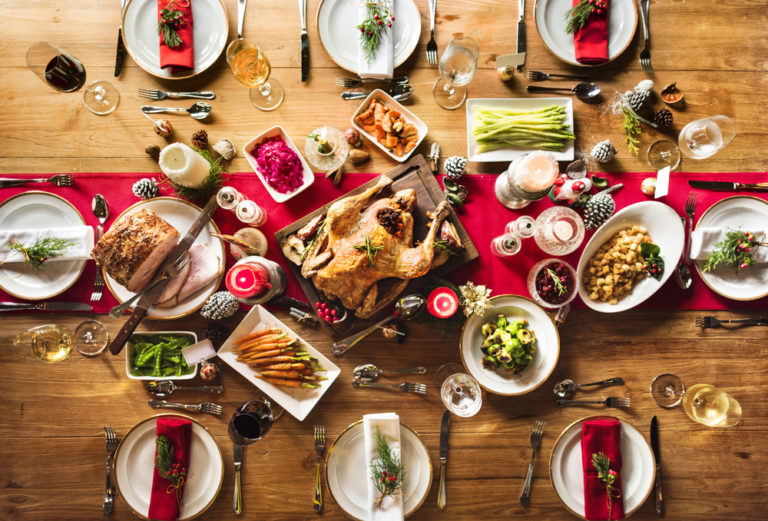 Now as we slowly emerge from self- isolation (yet still smart social distancing) many of you are looking at getting active outdoors – dusting off the bikes and boats and bringing out the mugs of beer! Good for you if you have been nurturing your body's every pang and yearning – from comfort food to exercise.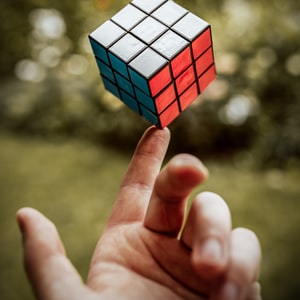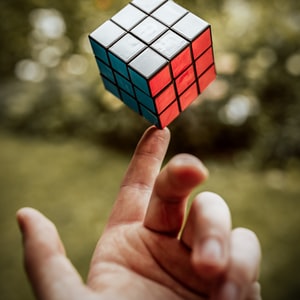 But, are you honing the health and mood of your brain?  We know by now many of us are now certified Zoomers, SnapChatters, Skypers and Facebookers – and maybe in a mood for some free time away from remote working and virtual meets.  Have you thought about tapping the brain bank of books – and discovering that Eureka moment may want to do next?  So before you go back to "Biz & Basics" in the New Normal, whatever you decide to read and place on your table to feed your brain, just do it with flare!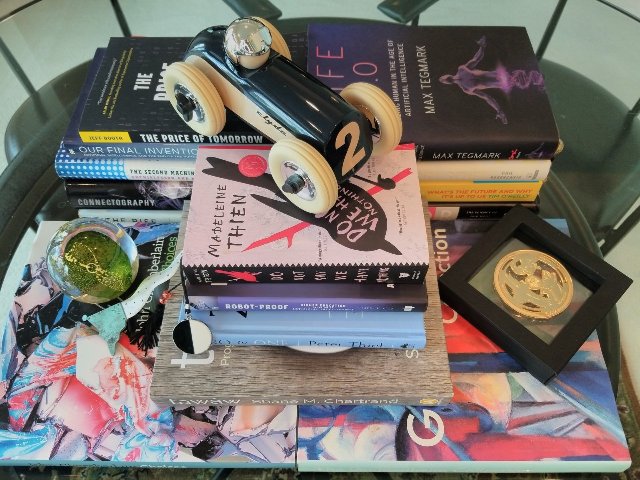 If not Artificial Intelligence, Augmented Reality or Machine Learning for left-brain learning, then what about the arts to push the creative right brain learning?  Creative thinking will be in demand as the adoption of technology accelerates.
Many who are skilled in the technology quotient will be looking creative capabilities from people like you to connect with the real world!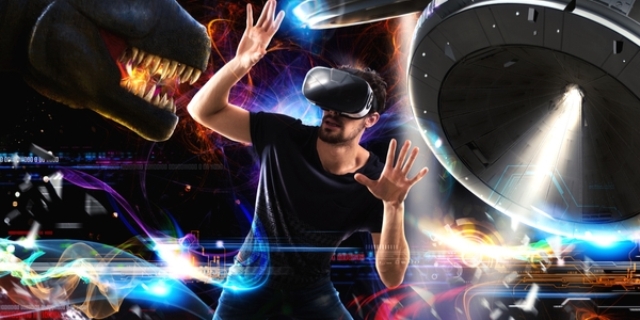 Yes, the world of the future will be one of engagement – still involving people talking to people, just through different tools.  Digital tools, visual tools, musical and artistic creations!
Think of the evolution of cars, from the first Ford model to now flying cars – they have to be safe, functional, and then appeal in design and human vanity to the buyer!  The same holds true whether or not the whole world moves to become autonomous.  Even after the world transitions to where primarily "robots are servicing robots", we believe that as long as there are humans, the world still needs the spark and ingenuity of the human brain, and how we think and behave.
If you are not in the mood to look at spring or summer online courses just yet, then what about books you can touch, feel and smell, and then carry the newfound wisdom with you?
Place your favorite "must want to read" books on your work or coffee table – think of books as layers of knowledge that you have identified worthy of your brain to digest.  Then add for flare – your favorite items (paperweights, medallions, model cars) to the nicely nested stack of books to "hook" you back to pick up the next book.  Oh, and remember to add a few "so awesome bookmarks" to hang out the ends of your stack, and to make you smile when you open the book!  Then add a glass of wine or mug of beer, and a good comfy chair!
So what books do you want to pickup?  Ask your network at your next virtual meet. To get you started, books on the pile we found worthy of a read (some of years past and some more recent) and at least a glimpse include:
Books we've read in the past:
Life 3.0  (https://www.amazon.ca/Life-3-0-Being-Artificial-Intelligence/dp/1101946598)
What's the Future and Why It's Up to Us  (https://www.amazon.ca/WTF-Whats-Future-Why-Its/dp/0062565710)
Robot-Proof, Our Final Invention (https://www.amazon.ca/Our-Final-Invention-Artificial-Intelligence/dp/0312622376)
Books for creative thinking:
John Chamberlain Choices (https://www.guggenheim.org/publication/john-chamberlain-choices)
The Guggenheim Collection (https://www.amazon.com/Guggenheim-Collection-Anthony-Calnek/dp/0892073497)
Books for creative cooks:
Tawaw (https://www.amazon.ca/Taw%C3%A2w-Progressive-Indigenous-Shane-Chartrand/dp/1487005121)
Flavor (https://www.amazon.ca/Flavor-Science-Most-Neglected-Sense/dp/0393244423)
Books we plan to read: 
The Adaption Advantage by Chris Shipley "move beyond the comfort of our current knowledge and skills, and prepare ourselves and the organizations we lead to adapt continuously to a rapidly changing future of work". (https://www.youtube.com/watch?v=QTyUTqtzoVM)
The Price of Tomorrow, by Jeff Booth, who talks about "Why Technology is Key to an Abundant Future" in his video (https://www.youtube.com/watch?v=w_w-Kij5mag)
There are many books of past, or just released  – waiting for you to unlock your creativity and hone your knowledge – to impress your future employer, to snag that promotion, or to imprint that lasting memory for that special date (to swipe right) – based on what you said!
So what are you waiting for?  As Tim O'Reilly (https://www.oreilly.com/tim/wtf-book.html) shared in his video – "What's the Future and Why It's Up to Us"!