One day soon people hope to be meeting in person again after COVID 19 vaccinations have been administered globally!  In the meanwhile, people are becoming accustomed to the direct to door delivery of products and services – accelerated by COVID 19.  Our society has been "Ubered", "Zoomed" and "Amazoned" with virtual services and products delivered directly to your digital device or physically to your home. Remote learning and remote working are now mainstays of our everyday living.
The need and demand for increasingly "personalized and hassle-free" everything post COVID, will continue and will open new opportunities to innovate other elements of everyday living (for work and play).  One of these key elements is travel and transportation, which during COVID, has been secondary on mind in people's day-to-day living during COVID lock downs.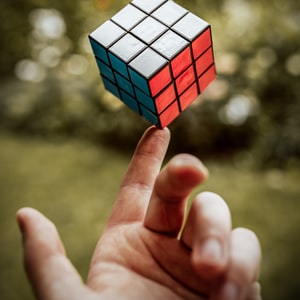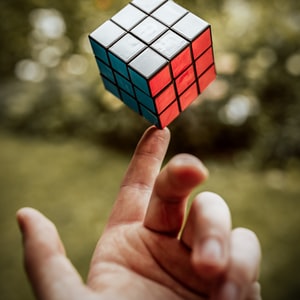 People are still very much social humans – and their desire and need to meet in-person has simply been amplified by COVID.  They yearn for the opportunity to collaborate face-to-face, and to really experience the in-person social cues, cultures, quirks and personalities – all which create the rich fabric of a human and culturally diverse society.  This desire for in-person experiences and "personalized and hassle-free" travel may well usher in a new era for other modes of travel.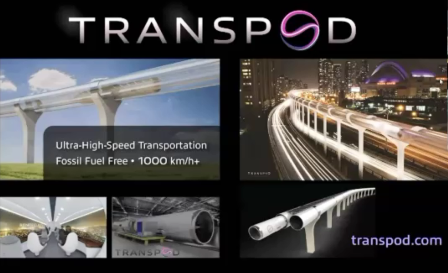 Now imagine if you can travel door to door in 30 minutes  – to work or meet your colleague, friend or family in another city 300 miles away, without luggage or waiting in line for check-in. So what's on the future horizon to make that happen?
Meet Ryan Jenzen, CTO and Co-founder of TransPod.  Ryan shares in his vision and journey –  "The message for all of us today is that you each invent your own future. It will become less about where you are, and more about the what and how" … "so it's (about) your expertise, and how you can make the most difference".
Ryan introduces us to the concept of high speed travel in the field of Tube Transportation – there are many possibilities on the horizon, including technologies of Swiss Metro, Hyperloop, and TransPod.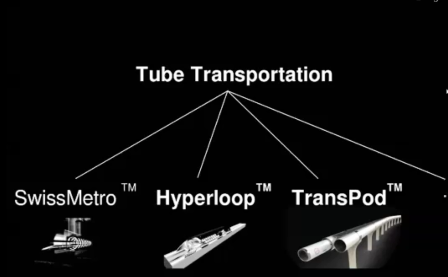 "Just buy a ticket and board" a TransPod vehicle to arrive for your morning meeting in Calgary from Edmonton Alberta, and back in time for lunch or dinner!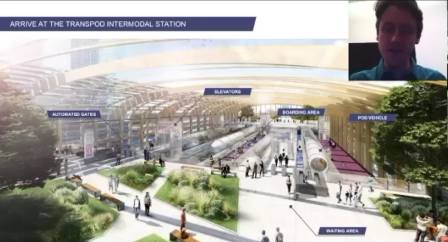 According to Ryan this trip from Calgary to Edmonton will take about 30 minutes from door to door!  Also during his keynote, Ryan provides insights into the latest developments of TransPod and  as well talks about their first, full size test track facility to be built in Alberta, Canada.
Transpod's proposed intent in Alberta, is to build a tube transportation line to carry people and goods between Edmonton and Calgary with a stop between in Red Deer.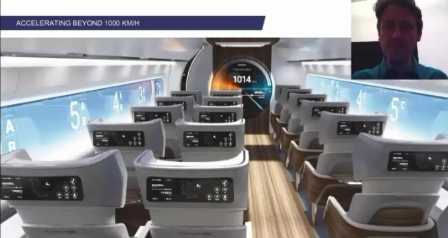 Following  Ryan's presentation to our viewers, he answers live, (and moderated by our conference host Brent Jensen) the questions from the audience on the test facility and the feasibility study for potentially a future TransPod tube transportation line for both passengers and freight in Alberta, and the comparative progress of competitors globally.
A full Podcast of the Ryan's presentation & keynote is available at the end of this article.
About Ryan Janzen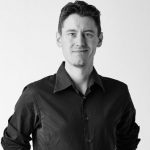 Featured on the Discovery Channel, Wired magazine, and Through the Wormhole, Ryan Janzen's innovations have been featured in 110+ scientific publications, international lectures, and media interviews.  Ryan Janzen is an entrepreneur, scientist, and global innovator.  As co-founder and CTO of TransPod, he leads the international project designing the 1000-km/h TransPod vehicle, which is now being supported by the Alberta government.  Janzen's experience in global R&D and in Silicon Valley has led to advances in avionics, optics, mathematics, vehicle propulsion, and physics.  At TransPod he directs research and industrial programs across Canada, France, Italy, Switzerland, and USA, at company divisions, universities, and industries, and works to create the future of transportation and technology.
About GENXYZ THRIVES




This 2020 virtual conference was made possible by presenting partners FutureCite Inc, Canada / Alberta Partnership Grant Fund, and our in-kind partners, the Edmonton Chamber of Commerce, MacEwan University and NAIT.  Participating organizations included Deloitte Canada, Transpod, Stantec, E&Y, RBC, Global Public Affairs, Edmonton Global, Jobber, Chandos Construction, Improbable, University of Alberta, Manpower, Fairmont Hotel MacDonald, and ZAG Creatives.