What else can we do to prepare for and reduce the impact of the next pandemic?
When COVID 19 first announced its presence, the world then thought that it would be a passing wave, and that life will return to normal.  After a year of on and off again lockdowns, society has for the most part tried to adapt with the transformative shifts – in how we live, learn, work and play.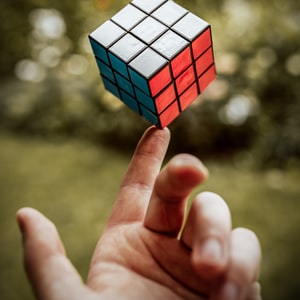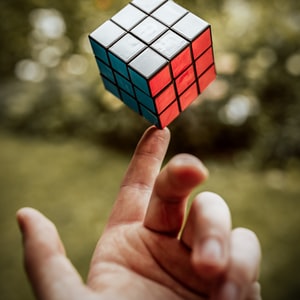 Then vaccines start to materialize – giving people, companies and communities a bit of hope, and a chance to elevate their optimism on moving forward with their lives!
As COVID 19 continued to ravage societies through 2020, nationalistic protectionism appeared on the scene – once again challenging the bedrock of the "good neighbor" policies of both developed and emerging nations.  These rulebooks were rewritten again by both governments and industries – hobbling not just the global economy, but most importantly the health and wellbeing of families, and as well, future learning and transference of knowledge to our next generations – to whom we pin hopes to continue to innovate and build the next era of future prosperity for our nation states.  Will the current "lost neighbor" policies globally then eliminate the most optimal choices for the future of our next generations?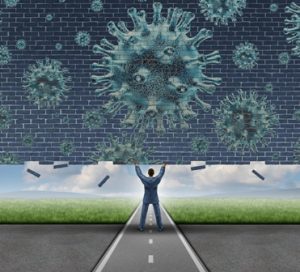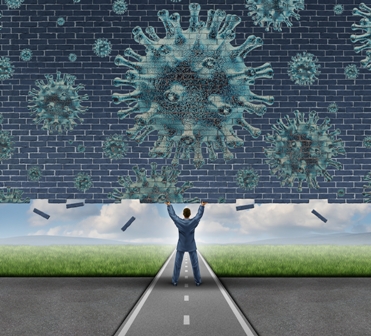 February marked Mark's one-year anniversary of his appointment as CEO of the Bill and Melinda Gates Foundation.  FutureCite was privileged and pleased that our question was one of the eight questions (from global submissions) selected for Mark Suzman's global conference call on February 9 2021. This conversation with Mark and subscribers of  the Gates Foundation newsletter (The Optimist)  was moderated by the Gates Foundation's chief communications officer, Susan Byrne.
The following is a partial excerpt from the Gates Foundation newsletter transcript of February 9th 2021 global conference call – covering FutureCite's question and Mark's reflection.
Question:
"What else do we—governments, industry, CDC, and other health organizations—need to do to prepare for and reduce the impact of the next pandemic?"
Mark Suzman:
"Well, we've got to end the current one first, which we're working on. But this time around—unlike after SARS, after Zika, after Ebola, where there was a lot of attention, a lot of energy, a blitz of financing, and then the world basically lapsed—this pandemic, as a reminder, was not just predictable, it was predicted by Bill Gates, among many others. We know there will be more. And so really, this is the time the world needs to step up and think about pandemic preparedness. These are the purest of global public goods because they help everybody.
We need strong global surveillance so you can track and follow diseases, including the genomic sequencing that we're now seeing is so critical with the variants. We need the large mega-diagnostic platforms that can test up to 20 percent of the global population every week. We need to scale out new treatments, which are showing huge promise—monoclonal antibodies, for example, are a new type of treatment which we think can be very useful against future pandemics. The mRNA vaccines that we talked about—those are brand-new vaccines. There has never been a successful mRNA vaccine before, and now we have two—and this is a platform that can be used both against new pandemics and potentially against existing diseases like HIV and TB. And in fact, the Gates Foundation has already made a number of investments in that area over the last few years.
We also need to think about strengthening a kind of emergency response corps of professionals who can be ready to go on pandemic preparedness at a moment's notice. They don't need to sit idle like a fire brigade in the meantime, either; they can be working on other global health solutions in real time. They can be helping out with the polio battle or the malaria battle or other ongoing challenges. All of these steps are going to be needed and funded, and we're going to have to think about it globally. It's not something that a rich country can simply set up and keep its borders closed indefinitely, as we found out. So again, this will be a real test for the world this year.
Historically, governments are very bad at putting money into things that might happen rather than things that will happen—but now we've seen the level of consequences, the human consequences, the economic consequences. This time really has to be different.
The COVID pandemic has thrown the scale of gender inequality and the disproportionate impact of crises on women into sharp relief. How has the foundation adapted its priorities and ways of working to accelerate progress towards gender equality, to avoid the same outcome in a future crisis? And what can other organizations working in this space learn from your experience?
Gender equality is a huge priority for the foundation, for both Bill and Melinda Gates, and Melinda has been a real global leader on it. That's why, last year, the foundation elevated gender equality to its own division and appointed our first president of gender equality, because it is such a priority running through all of our work.
The COVID crisis really has thrown that into sharp relief in multiple ways—again, across rich and poor countries. In the United States last year, for example, over a million more jobs held by women were lost than jobs held by men. Meanwhile, women have faced much greater challenges in terms of child care and other home-based duties, with children out of school and other related issues—and the United States, again, is almost alone as a rich country that doesn't have adequate child care and family leave policies.
In the developing world, we've seen something similar. One of our big problems is always gender data, but we've seen examples from India, from South Africa, from Ethiopia, where job losses seem to be impacting women more than men. We already know there are deeply entrenched problems—like India has very low female participation in the labor force that's actually been shrinking in recent years and really needs to grow to unlock that economy.
We are both responding to the current crisis and trying to do particular interventions, including financial inclusion, earlier. One of the few silver linings has been a massive increase in digital social payments across the world, predominantly to poor women in developing countries. We've helped support efforts in places like Pakistan that have done this very successfully, and we hope those will be platforms that actually allow women to build digital wallets and digital payment systems, which we know from previous evidence helps build long-term financial resilience for women who are better able to invest in their families.
There have also been other challenges. Qualitative data shows increase in gender-based violence in many countries during some of the lockdown phases, and so this is a moment when we really have to tackle that.
The underlying issue of gender equality is one that has been talked about a lot, but action has been a little slower on the ground, unfortunately. There is a key moment coming up later this year, which is the Generation Equality Forum that was originally supposed to be scheduled last year to mark the 25th anniversary of the historic Beijing women's conference. That got postponed because of COVID. It now will be held, probably virtually, and hosted by President Macron in Paris later this year.
That really needs to be a moment that sets out a clear set of follow-up agendas and measurable implementation. The rhetoric around gender equality has been very strong in recent years. What's been less strong is the actual implementation. Whether it's in the areas we work in—for example, how you support smallholder farmers, 50 percent of whom are women who tend to have access to smaller plots of land, have fewer extension services, have less time available to farm, and are less likely to get credit—all of those challenges are things that need to be tackled, and you can move that across sector by sector. So it's a huge priority for us.
We'll be putting a lot of effort into that Generation Equality Forum. I was actually speaking to the executive director of UN Women yesterday, which is the UN agency charged with holding this, and trying to see how we can really build some platforms across the private sector, across civil society, across governments, to move that agenda forward."
The full transcript of Mark's conversation covering all eight of the questions and his answers is available at The Gates Foundation: Mark Suzman One Year Reflections