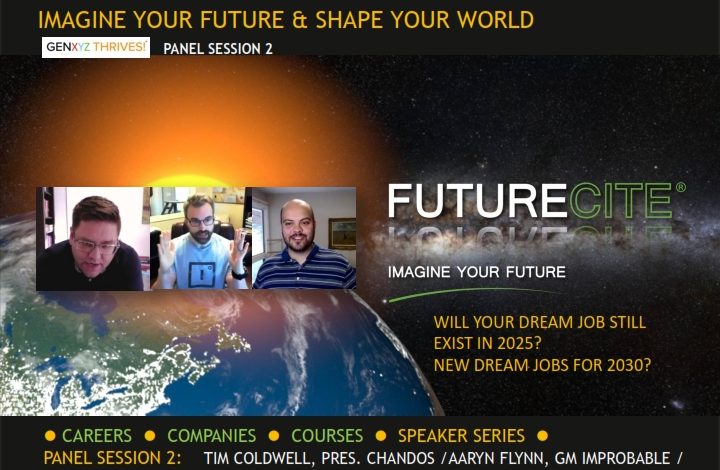 Will your dream job still exist in 2025?  What about new dream jobs for 2030?
What will the dream jobs of GENXYZ who may not have a tech pathway look like if their passions are in the arts or communications? Good news for the Creatives (people in the humanities and the arts) who have felt left out of the tech boom! Tech Geeks should also take heed! As our panelists will agree, "Humans put the soul into everything they touch"!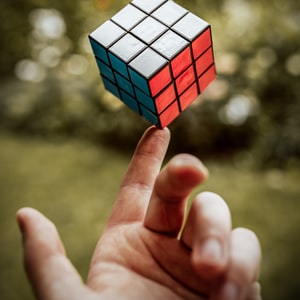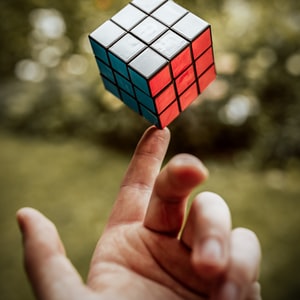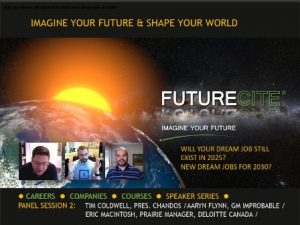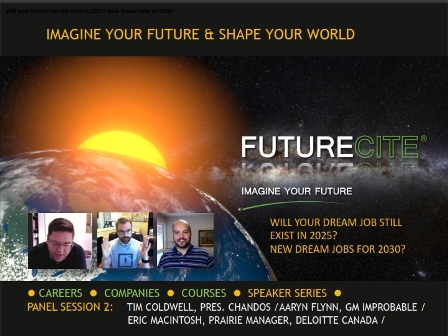 In this GENXYZ THRIVES Panel Session 2 we focus on the human factor augmented by technology  – like melding your human quotient with AI. 
Yes, it's a technical transformation globally – accelerated by COVID 19, and impacting how and where we source our supplies and then where we create the services and products.  This transformation will affect the heart of key cultural transformations for companies, communities and countries!
Moderating this panel is Eric MacIntosh, Prairie Manage, Higher Education of Deloitte Canada. Eric provides key slides that illustrate disrupters to future careers.  Joining Eric as panelists are Tim Coldwell and Aaryn Flynn – key influencers who walk the talk in their respective different industry sectors – Construction, and E-Game Development respectively.
Tim Coldwell is the President of Chandos Construction, and is known as an innovator and early adopter of technology in development and construction and sees new models evolving for future learning for construction workers to make dream jobs become a reality. He also shares his insights or suggestions on ways students and career navigators can transition and grow in this sector, and how the design and construction industry will automate yet still focus on humans as only people can put soul into a project and building!
Aaryn Flynn is the GM of Improbable, a global gaming developer with a key presence in Alberta and the UK.  Aaryn shares his insights on how the technical advancements of AV, VR and mixed reality do play a role in how learning and remote work will change, how companies will engage meaningful purpose, and the melding of knowledge & know how between  humans and computers.
Podcast for Panel Session 2 is at the end of this article!
About Eric MacIntosh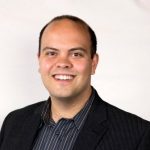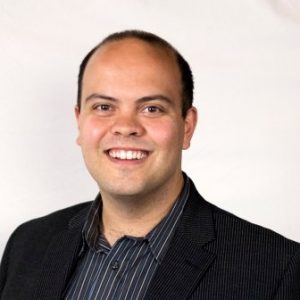 Eric is the Prairie Manager for Higher Education Transformation of Deloitte, and has advised over 100 colleges and Universities in N. America and the UK.  Eric J. McIntosh is a strategic advisor and corporate strategist serving organizations of all types and sizes in achieving results and navigating change.  A dual national of the United States and Canada, Eric's professional background as a senior consultant in the analytics software space, along with his ongoing commitment to student success in college provide a complement of experiences for any organization. Eric's senior student affairs leadership, professional experience in four universities, and recent four years advising hundreds of colleges and university senior C-suite executives, equips him to serve well in an advisory capacity. Eric's recent research has been particularly animated by behavioural nudging and communications that connect to engagement and behaviour change among college students.  An active researcher, Eric's research interests include access issues in higher education, spirituality in higher education, transfer student integration, student thriving, and student success. Since 2007, Eric has been extensively involved in research on student thriving; a research initiative of the Doctoral Programs in Higher Education at Azusa Pacific University (www.thrivingincollege.org).
About Tim Coldwell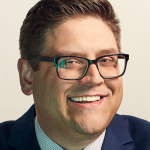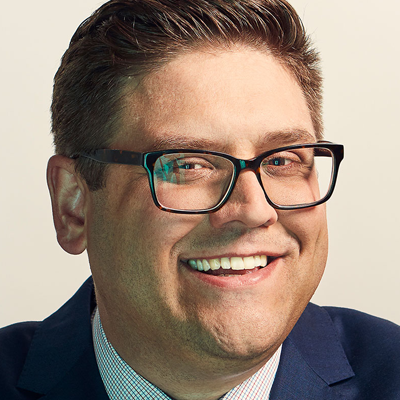 Tim Coldwell is a husband, dad and indigenous entrepreneur focused on leading by serving, culture, and the monetization of ideas. He serves as President of Chandos, an employee owned national technical builder that is leading change in the Canadian construction industry. Chandos is proud to be the first/largest B-Corp certified commercial general contractor in North America. Tim believes that business can generate economic value in a way that also produces value for society by addressing its challenges. Under Tim's leadership, Chandos has forged partnerships with social enterprises across Canada focusing on employment of at-risk youth and those who are under-represented in the construction industry. Tim is an advisor to San Francisco's Center for Innovation in the Design & Construction Industry (CIDCI) and the past board chair of the Integrated Project Delivery Alliance (IPDA). He has been named a Top 40 Under 40 and is an alumnus of the Governor General's Canadian Leadership Conference (Source: https://www.globeseries.com/forum/speaker)
About Aaryn Flynn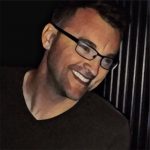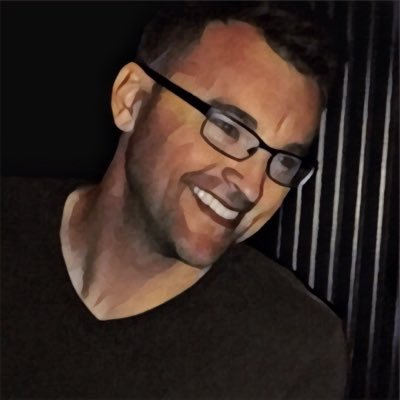 Aaryn Flynn is a games industry veteran and Improbable's General Manager for North America. Flynn is based in the downtown district of Edmonton, Alberta, where he's built a new Improbable office. Aaryn has been associated with many of the most successful games and franchises produced by BioWare, which he joined after leaving university and where he worked for 17 years. Initially working on games such as Neverwinter Nights, Star Wars: Knights of the Old Republic and Jade Empire, Flynn became Director of Programming on Mass Effect 2 and Dragon Age: Origins and took on the role of General Manager of BioWare during the production of games including Mass Effect 3, Dragon Age 2 and Dragon Age: Inquisition. (Source Crunchbase)
About GENXYZ THRIVES!




This 2020 virtual conference was made possible by presenting partners FutureCite Inc, Canada / Alberta Partnership Grant Fund, and our in-kind partners, the Edmonton Chamber of Commerce, MacEwan University and NAIT.  Participating organizations included Deloitte Canada, Transpod, Stantec, E&Y, RBC, Global Public Affairs, Edmonton Global, Jobber, Chandos Construction, Improbable, University of Alberta, Manpower, Fairmont Hotel MacDonald, and ZAG Creatives.