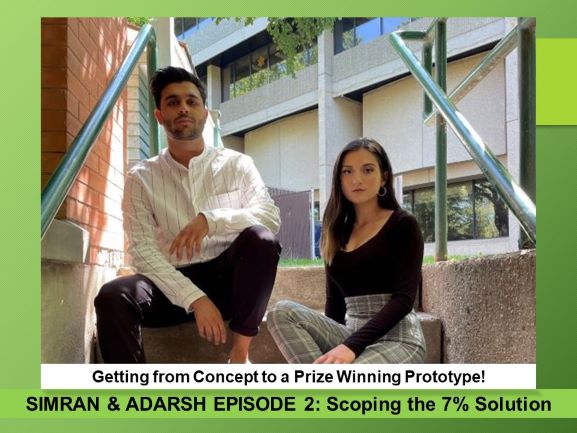 We talked to Simran and Adarsh in Episode 1: The 7% Solution about how cultural normalization of substance use and addiction can happen in your own family and your own community!  Their drive to find a solution started from an early basic concept on paper, and ended up creating a prize winning device solution in a year? So how did they do it?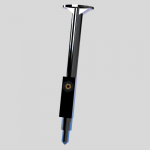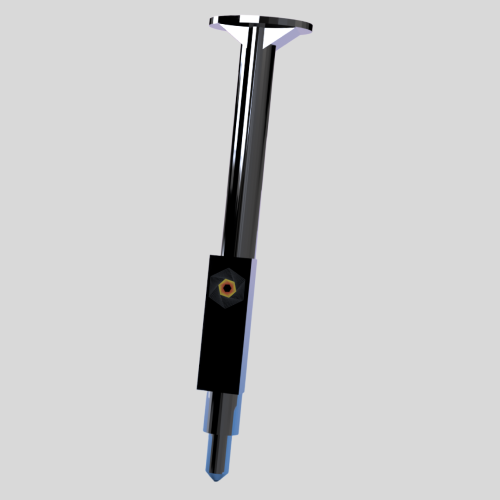 In Episode 2, Simran and Adarsh share their story of how they came together to develop the basic concept and then brought in people they knew with expertise in mechanical engineering and in opiate research – to flush out the ideas further.  They then worked with experts in the U Alberta Maker Space Lab to develop an early 3D printed prototype. When the saw the 3D printed prototype it then dawned on them that with their MVP (minimally viable product) of the syringe for fentanyl detection, they now really needed move forward to do something with it to get it into the community!  So what did they decide to do?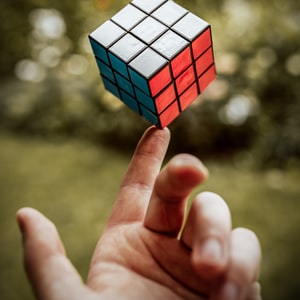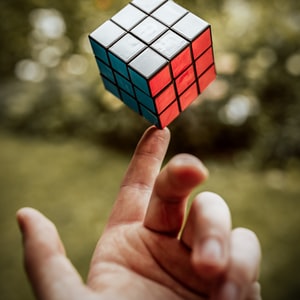 Check their blog and in the Episode 2 video below! And stay tuned for Episode 3: The Impact!
Founder's Blog: Simran Dahliwal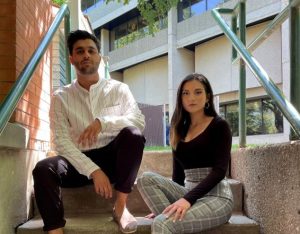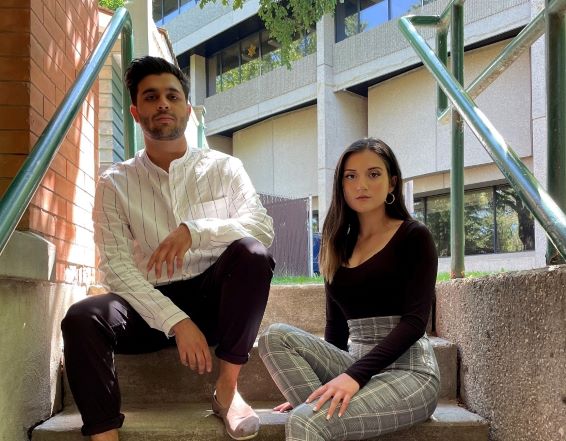 When I initially came up with the idea, it was very much bare bones but a concept that I largely felt would address the concerns surrounding drug testing as it was a novel method of allowing individuals the ability to empower their decisions with potentially life saving information in times of vulnerability and isolation. I had these conversations with Adarsh and our other cofounder at the time – and we were able to collaborate and participate with the initial FentaGone idea, in the UAlberta Worlds challenge challenge competition in 2020. From this experience we received an initial $10k and triumphed the first place position which really drove home the validity of our idea and the need from our community. From there we partnered with 2 research labs at the university of Alberta, specializing in opioid research and biochemistry, to conduct research trials, we have partnered with an innovation mechanical engineering firm, ACAMP, to aid in syringe mechanics, and most notably we received the first place position at the Telus Innovation challenge where we received $120,000 worth of funding and the continued mentorship and secured partnerships with Telus and Alberta Innovates. We are still in the process of testing the efficacy of our product but we hope to get it to users as soon as possible
About Simran Dhillion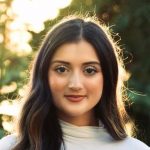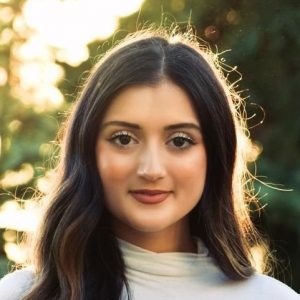 Simran Dhillon is the CEO of FentaGone, and is also a student at the University of Alberta studying psychology within the faculty of science and exploring facets of advocacy, community engagement, research, and innovation. Simran's experience utilizing her advocacy and passion for innovation and entrepreneurship has placed her on public platforms including a conference held at the United Nations headquarters in NYC, in front of City Hall, a TEDx event, channeled through her local newspaper, through serving her university, and an invitation to the 2020 Peace Summit at the UN centre in Thailand. For the past year Simran has dedicated herself to entrepreneurship and her innovative start-up FentaGone. Her team has received $10,000 worth of initial funding by winning the World's Challenge through the Global Education program at the University of Alberta. Simran's experience advocating, outreaching and learning from her community has inspired an immense motivation for entrepreneurship and to innovate to create a brighter future for all.
About Adarsh Badesha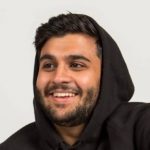 Adarsh Badesha is the CTO of FentaGone, and is a recent graduate from the University of Alberta with a Bachelor of Science studying Psychology and Biological Science. For the past five years Adarsh has spent his time following his passions for community advocacy, scientific exploration and innovation through community organization and volunteerism. Through his contributions with the University of Alberta Students Union, Adarsh was elected and advocated on behalf of a student body of 30,000 undergraduate students for the last 2 years of his undergraduate stint. In addition to advocacy Adarsh has sat on the Board of Directors for several large organizations and has acted as a consultant for numerous start-ups in the Alberta sphere. Continuing on with his commitment to community improvement and education Adarsh co-founded an organization that works to combat anti-blackness in South-Asian cultures. For the past year and a half Adarsh has dedicated himself to innovation and entrepreneurship through his latest start-up, FentaGone.
About FentaGone




FentaGone's mission is to reduce the amount of fentanyl-related overdoses occurring on the street level. With this innovation their team has received $10,000 worth of initial funding by winning the World's Challenge Challenge, through the Global Education program at the University of Alberta. Most notably, FentaGone garnered the support of Telus and Alberta Innovates by winning first place at the Telus Innovation Challenge earlier this year where they received $120,000 worth of financial support and ongoing mentorship and support by these affluent organizations. The FentaGone team is currently in the process of verifying their design through research collaborations with two labs located at the University of Alberta specializing in biochemical and opioid-related research.